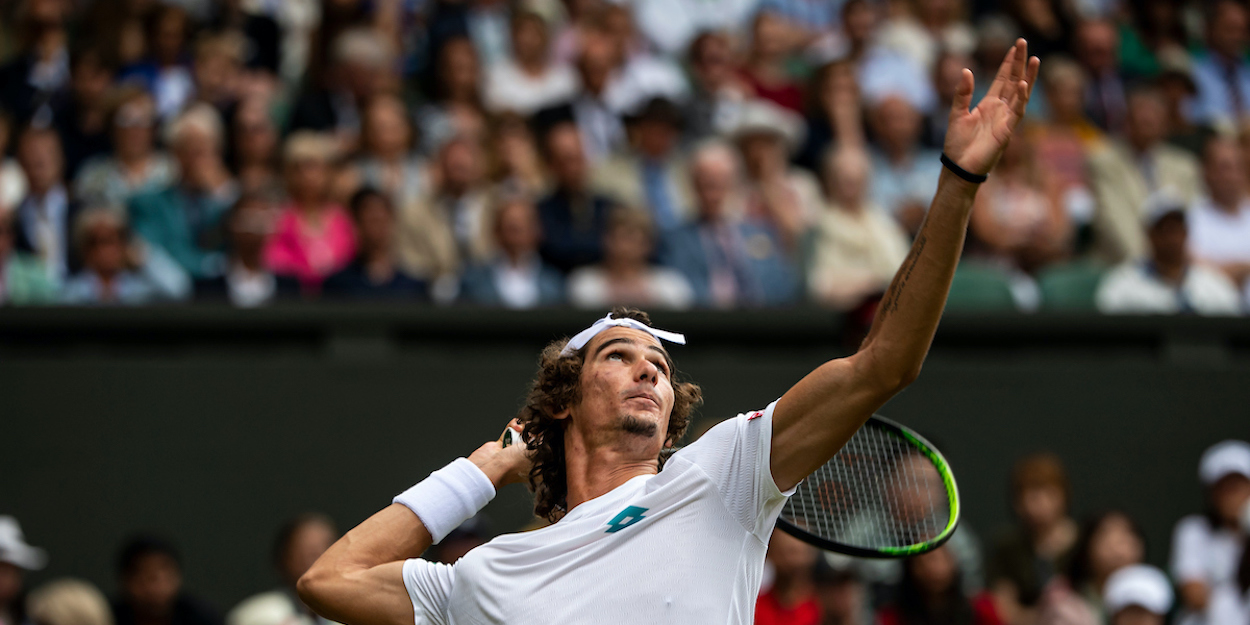 'It's time for the younger generation to take over,' says a defiant Lloyd Harris
South African star Lloyd Harris believes the shift away from the 'Big Three' is starting to happen as the younger generation take control.
Prior to Daniil Medvedev's impressive victory against Novak Djokovic at the US Open final, the 'Big Three' had combined for 60 of the 72 Grand Slam titles on offer, dating back to Roger Federer's first slam success at Wimbledon in 2003.
However, the big-serving South African has been hugely impressed by the performances of the younger generation this year and believes cracks in the 'Big Three' are starting to appear.
"Absolutely, it's been coming for a while. It's been hard for the younger generation to just crack into those Grand Slams," said Harris.
"Novak's just been unstoppable until this very last match… I just think he came up against an extremely difficult opponent on the day. Daniil played some really good tennis and [he] just kind of reflects this newer generation."
Harris alluded to Medvedev's success, as well as Alexander Zverev's triumph at Tokyo earlier this year where he also defeated the world number one.
"There was Zverev winning the gold medal, Medvedev winning the other (Canadian) Masters in the summer… so this young generation is really coming through.
"If you look at the top 50 now, I think there are more young guys in there than there's been in the last 20 years.
"It just shows you. Felix (Auger-Aliassime) had a tremendous run as well as (Hubert) Hurkacz got a Masters win in Miami, (Casper) Ruud winning three titles. This new generation is coming through nicely and these are the guys I grew up with.
"It's incredible how we're all within one year from each other, [born] between 1996 to 1998 almost, which is pretty incredible.
"So, yes, I've known these guys for a long time, we've been competitive in the juniors already and it's nice to see all of us progressing and now I think it's time to kick out that 'Big 3' and let the younger generation take over," Harris said.