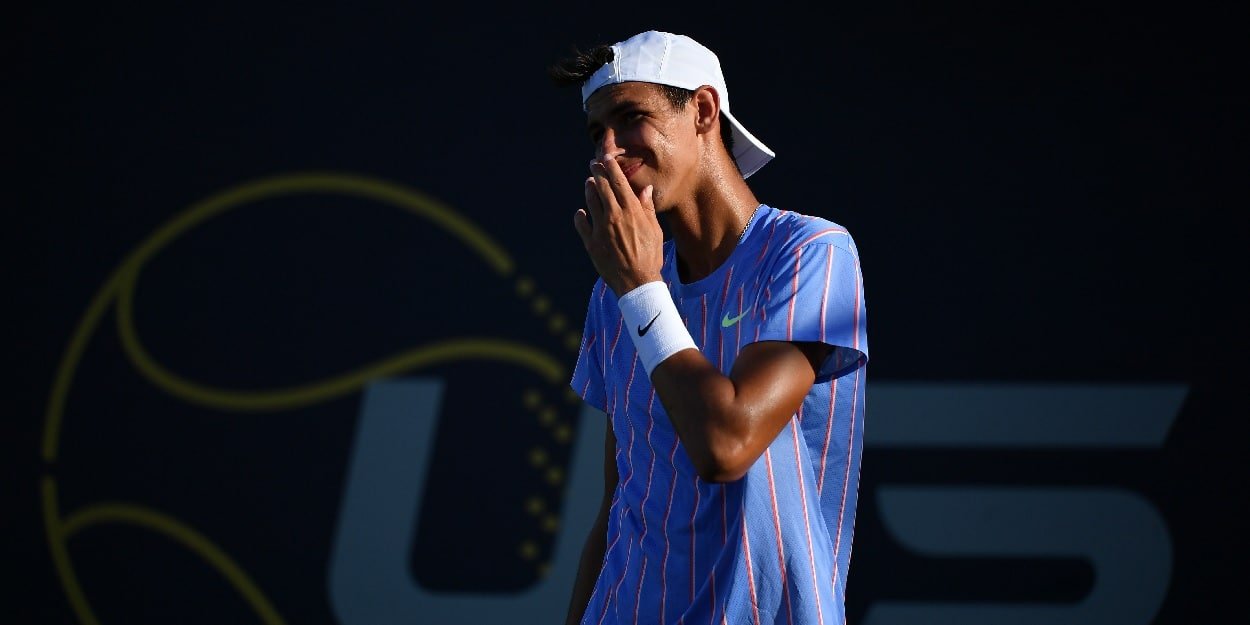 'It's put a smile on my face,' Alexei Popyrin reacts to Rafael Nadal praise
Rafael Nadal gave Alexei Popyrin a lesson in clay court tennis at the Madrid Open earlier this week but was full of praise for the emerging Australian.
Following the Spaniard's comprehensive 6-3 6-3 victory over the 21-year-old, Nadal was quick to compliment Popyrin, predicting a glowing future for the Australian who has 'amazing firepower'.
"Oh, that's really great," Popyrin said after Nadal's comments were relayed to him in Madrid.
"It's put a smile on my face right now, hearing that. It's really a privilege to play against a player like him and to get complimented by him is an even bigger privilege.
"I'm grateful and, hopefully, I can test him a bit more the next time we play – because I'm sure there will be a next time."
Rafael Nadal demonstrated his prowess on the clay court, though Popyrin had his moments in the match including huge 20 winners, which the Spaniard was particularly impressed by.
"Well, the power on his shots is amazing," said the 20-time Major winner.
"If he is able to control little bit the mistakes, then it's going to be very difficult to beat him, no? He has an amazing serve and amazing shots from everywhere.
"If he is able to work the proper way, he's going to be in the high positions of the rankings, fighting for things.
"Yesterday, he beat Jannik Sinner, so maximum respect to him, he has big potential, honestly."
Popyrin, who will head straight to Italy for the Rome qualifiers, will reach a career-high ranking of 61 next week after starting the year outside the top 100.