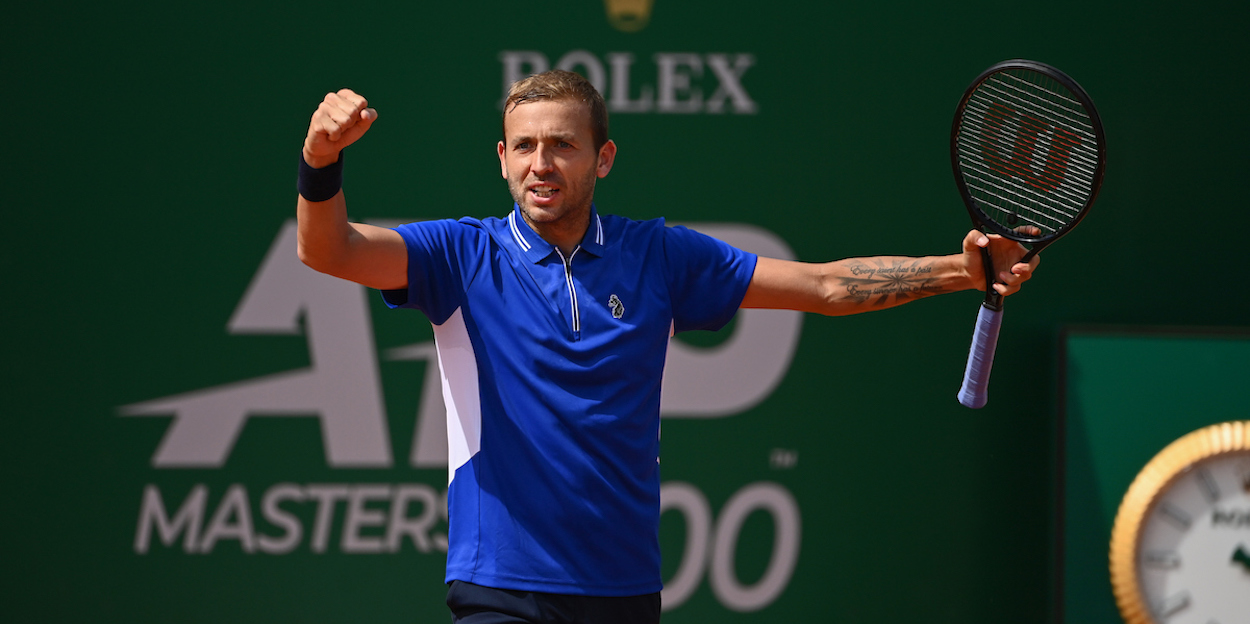 'It's easy for everyone to say I could play well on clay,' says Dan Evans
British star Dan Evans admitted he had to overcome his poor attitude towards clay tennis ahead of his remarkable run in Monte Carlo.
The 30-year-old, who produced the biggest win of his career to date to dispatch Novak Djokovic, followed up his victory with a gruelling victory over Belgian star David Goffin.
Evans has made no attempt to hide his dislike of the clay surface during his career, though now features in his maiden Masters 1000 semi-final against Stefanos Tsitsipas on Saturday.
The Brit said: "My attitude was obviously pretty poor back then to developing my game on the clay.
"There's no point in looking back. If I look back all the time, I'd be forever looking back and disappointed.
Both Djokovic and Goffin heaped praise on the 30-year-old following their matches, with the Belgian stating that Evans was the only one who did not believe he could perform on clay.
"It's been a good week. I'm enjoying it. It's easy to say everybody told me I'd be able to play on it before. It's not that simple, is it? Otherwise we'd all be winning matches all the time," said Evans.
"I've definitely found my way. The movement aspect of it has been a little easier. I definitely think with last year having the clay so close to this year has definitely helped."
Following his unexpected yet hugely impressive run in Monte Carlo, Dan Evans will equal and possibly surpass his career-high ranking of World No 26.