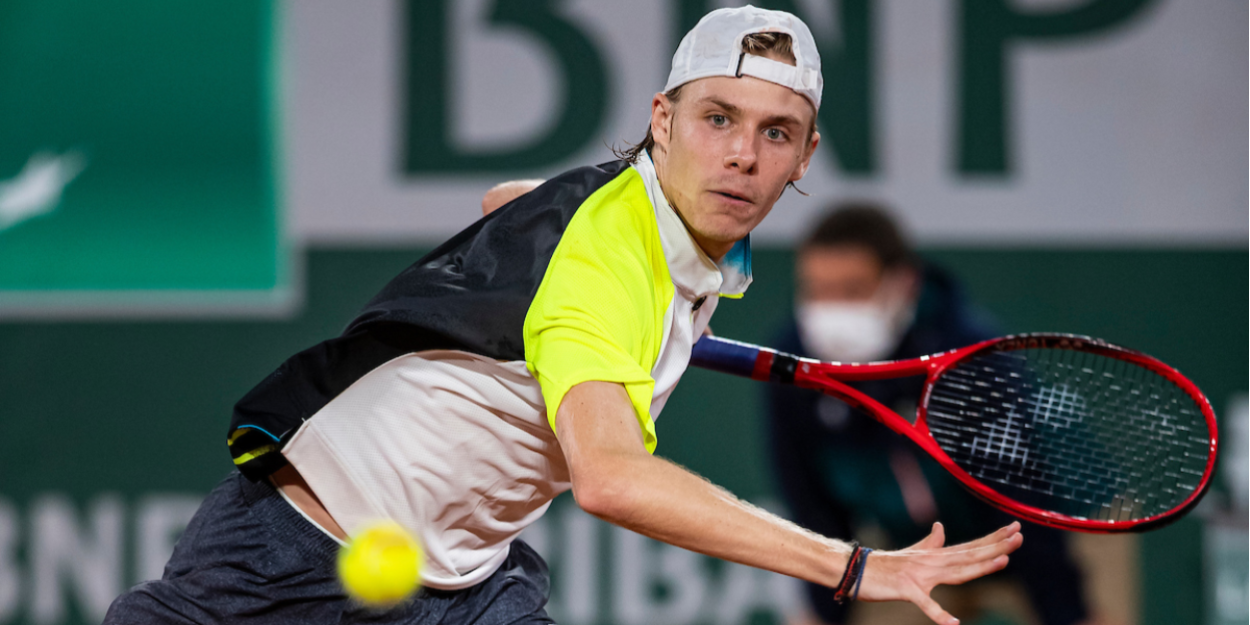 'It's definitely benefitted my clay court game', says Denis Shapovalov on important change
Denis Shapovalov has spoken of how adjusting his return position has improved his clay court game ahead of the Barcelona Open.
The ATP 500 tournament this week will be the world No. 14's first clay court event of the season. The 22-year-old Canadian impressed on clay last year – reaching the semi-finals of the Italian Open in Rome.
"I think I've improved on standing further back on the returns on the clay courts, on the red dirt. Just to give me more time and start the point," Shapovalov told ATP Tennis TV.
"Like going a bit heavier, deeper and just moving into the court after that. I feel like it's definitely benefitted my clay court game.
"Not a crazy amount further, but definitely significantly further than I would be on the hard courts. Maybe three steps back.
"(It) just gives me time for the ball to come down so I can hit it back up heavy and just kind of work my way into the point, because I also feel on clay there's a lot of tough bounces.
"And on the serve if there's a little bit of a mis-bounce, then it's pretty impossible when you're standing close. But if you're standing back you can still react to it."