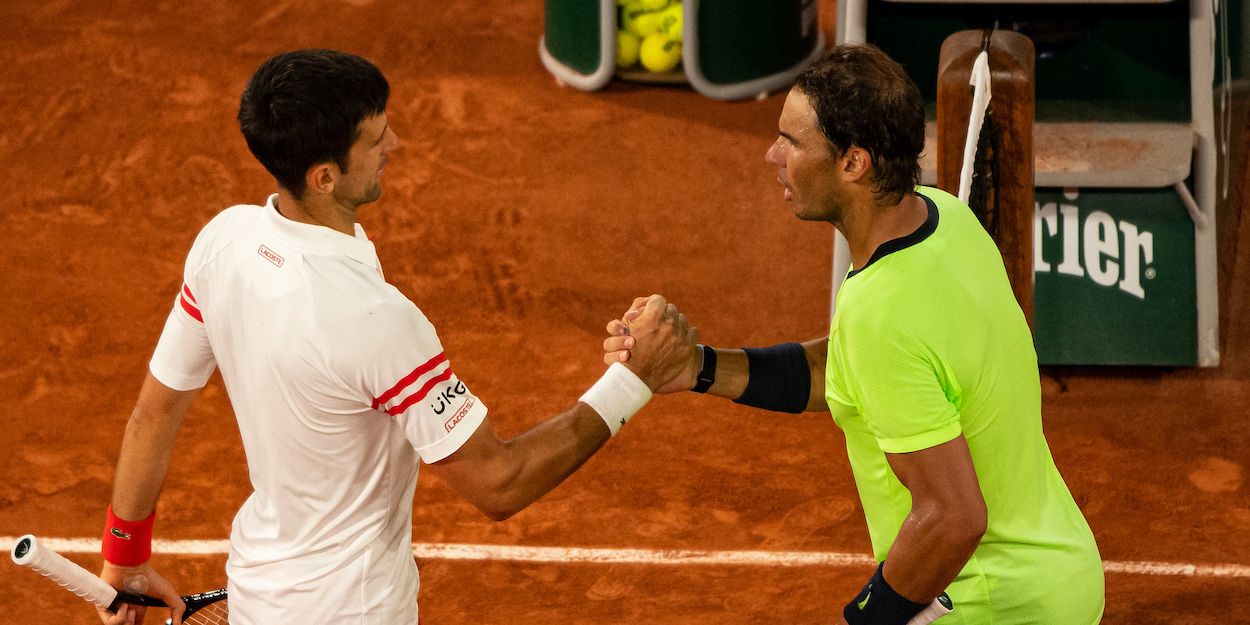 'It's between Novak Djokovic and Rafa Nadal for the records', says Grand Slam champion
A Grand Slam winner believes Novak Djokovic and Rafael Nadal will battle for records, while saying Roger Federer will not be number one "ever again".
Goran Ivanisevic – the 2001 Wimbledon champion – also thinks "a lot of guys" will win majors and be ranked world number one in the coming years.
The former world number two joined Djokovic's coaching team in 2019 – with the Serbian winning five of his 20 Grand Slams since then, including three this year.
Nadal and Federer have also claimed 20 major titles – with the Spaniard's last triumph coming at the 2020 French Open, while the Swiss' most recent Slam was the 2018 Australian Open.
"I think men's game is in a good stage. Okay, you have Federer who is slowly out. I don't think he can be number one ever again," the Croatian said in a recent interview.
"So it's between Novak and Rafa for the records and all the stuff. But you have a lot of guys who in next five to six years [are going to] be number one, going to win different Grand Slams.
"[Daniil] Medvedev, Dominic [Thiem] did last year in US Open. You have young guys, Russians. You have [Denis] Shapovalov. You have Italians – [Matteo] Berrettini, Musetti, Sinner."