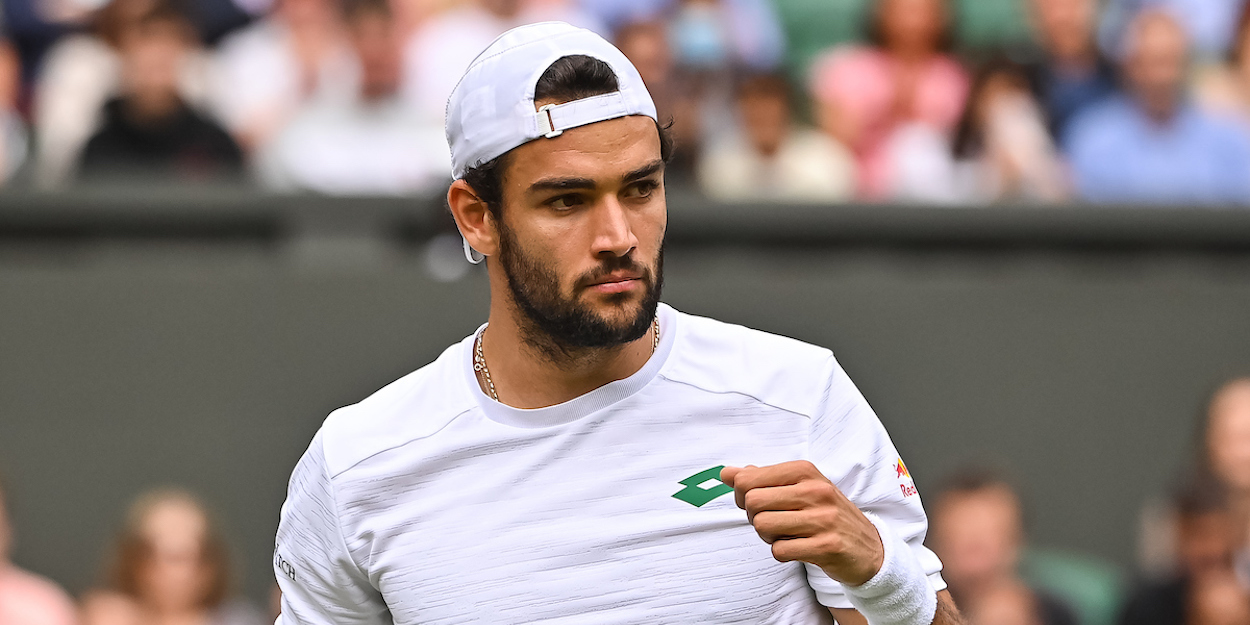 'It's a great sport day,' Berrettini looks ahead to a 'special Sunday' for Italy
Matteo Berrettini has replicated the success of the Italian football team by reaching a final of his own at Wimbledon on Sunday. 
The Italian powerhouse battled past Hubert Hurkacz in four sets 6-3 6-0 6-7(3) 6-4 to reach his first ever Grand Slam final and made history in the process, becoming the first Italian to reach the final match at Wimbledon.
Ahead of his crunch clash against 19-time Grand Slam champion Novak Djokovic, Berrettini was asked what Sunday means for Italian sport, with the Italy football team locking horns with England in the European Championship final.
"I think we deserve it. It's great day, a great sport day. I'm really happy that together with football now we are one of the biggest sports in Italy," Berrettini said.
"I would say buy a nice TV if you don't have one already because I think it's going to be a special Sunday for all of us.
"It's something crazy to believe for us, obviously let's say in tennis, because it never happened. So it's something that nobody expected – me in the first place.
"Then for the football, I mean we didn't qualify for the World Cup, so after that the job that they did, how hard they worked, the effort that they put, I think they really deserve this final.
"Obviously I'm going to think first about mine. Then, if I have the chance, I'm going to watch them."