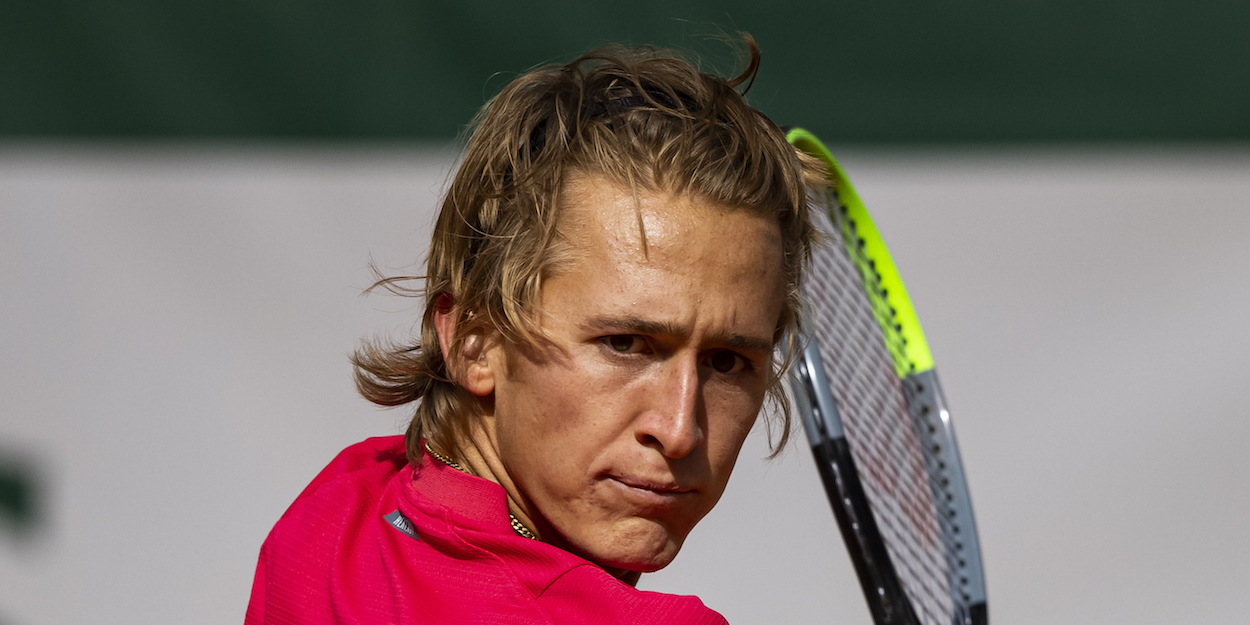 "It was special to have them there" For rising star Sebastian Korda, sport is a family affair
It has been quite a start to the year for the remarkable Korda sporting family. Sisters Jessica and Nelly Korda finished first and third respectively in the Tournament of Champions golf tournament in Orlando, which was the season's opening event on the LPGA tour, while their brother Sebastian has broken into the world's top 100 in tennis for the first time.
Sebastian, who was ranked No 118 at the start of this year, jumped 20 places by winning nine of his first 10 matches in 2021. He reached his first ATP final at Delray Beach in January then won a Challenger title at Quimper in France and then he beat Jo-Wilfried Tsonga in Montpellier before losing to Lorenzo Sonego.
The siblings, whose father Petr won the Australian Open in 1998, are at different stages of their respective careers. Jessica, aged 27, has been playing on the LPGA tour for 10 years and has won six tournaments, while 22-year-old Nelly has been playing professionally for four years and has three titles to her name. Sebastian, aged 20, did not win his first tour-level match until last year's French Open, where he came through three rounds of qualifying and then beat Andreas Seppi, John Isner and Pedro Martinez before losing to Rafael Nadal.
The Kordas, who are based in Florida, like to support each other when they can, though Sebastian was unable to see his sisters play in Orlando last month. "I was in Quimper that week, but they were in Delray Beach when I was playing there so it was special to have them there," he said. "They've had a really good start to this year. Hopefully they can keep the momentum going and play some good golf. I'll definitely be watching and hoping they can keep riding the wave."
Sebastian is coached by his father, who advised him not to play in the qualifying tournament for the Australian Open. "I sat down with my team and we decided that the best thing for my development was to play some matches at Delray Beach and then to go over to Europe and play a couple of Challengers," Sebastian said.