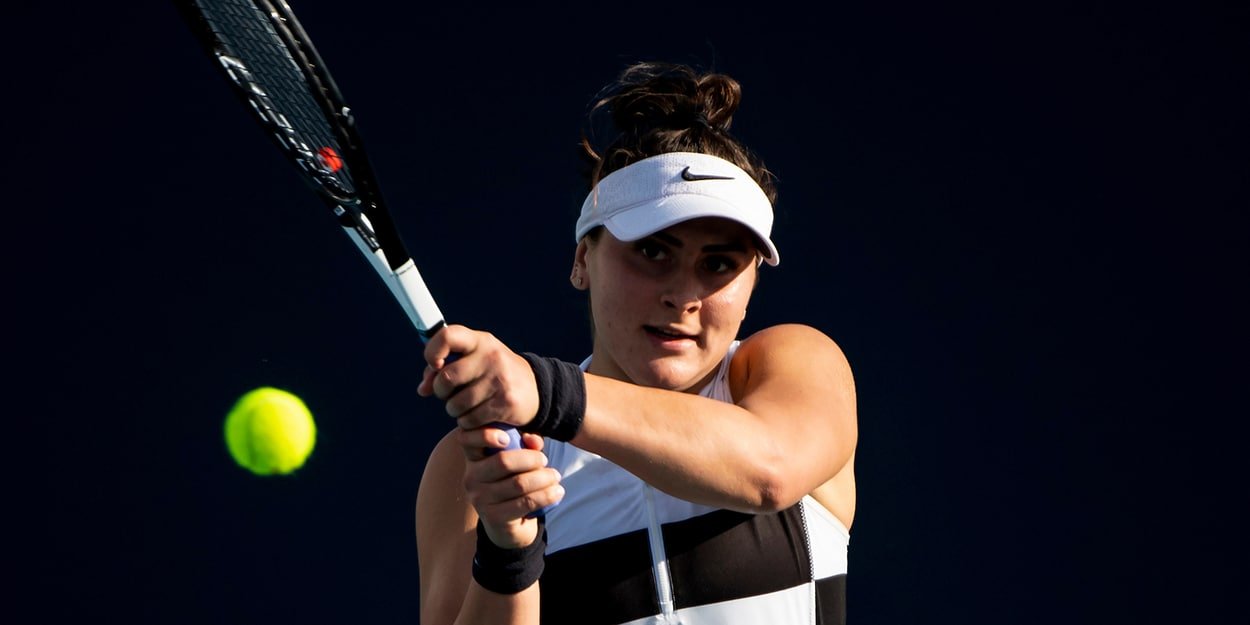 'It was just a freak accident', says Bianca Andreescu on Miami Open injury
World No. 9 Bianca Andreescu focused on the positives from her Miami Open run after having to retire due to injury in the final against Ashleigh Barty.
The 20-year-old Canadian suffered a foot injury after stumbling while trailing by a set and a break in the WTA 1000 final on Saturday. She retired shortly after – with world No. 1 Barty prevailing 6-3, 4-0, ret. in the pair's first meeting.
"It was a great tournament. I really fought through very tough matches," Andreescu said in her post-match press conference.
"My body seemed to be good up until today. I think it was just, like, a freak accident.
Speedy recovery, @Bandreescu_ 🙏#MiamiOpen pic.twitter.com/Ba863TKpoa

— wta (@WTA) April 3, 2021
"I'm only 20. I'm not trying to risk anything right now. I'm proud of myself for that because I'm super resilient. For me to do that today took a lot."
Andreescu – who won four three-set matches in her run – added: "It feels like I played three tournaments in one with all the time I had on court, which is awesome considering I haven't been playing a lot of tournaments over the last couple of months.
"It's nice to have all of this under my belt. I'm feeling confident. Sometimes my game is not always going to be there, but I clutch it out during those times, I'll figure it out. And sometimes I'll be on court and I'll feel totally great.
"But that's just a challenge of playing sports in general. And I'm here for it, and I want to be here for it for a long time."