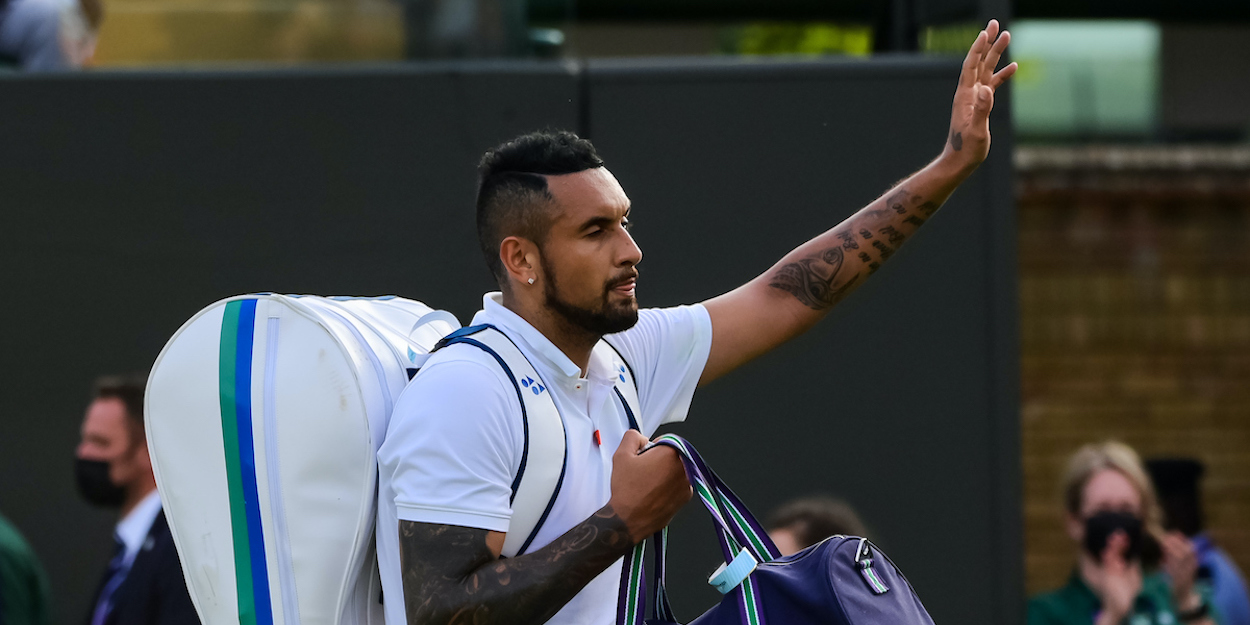 'It was heartbreaking', reflects Nick Kyrgios on Wimbledon retirement
Nick Kyrgios was "devastated" to have to withdraw from Wimbledon through injury and felt he could have done "some pretty cool things" in the tournament.
The 26-year-old had to retire from his third round match against world No. 19 Felix Auger-Aliassime with an abdominal injury after two sets.
The world No. 60 won the first set 6-2 – but revealed he suffered the injury when hitting a serve at 4-1, 15-15.
The Australian played on, but struggled to serve, and withdrew after the Canadian took the second set 6-1 to level the match.
"I honestly did all I could to prepare for Wimbledon. I was training a little bit back home. I got here with – you know, I could have got here a bit earlier but I didn't want to," Kyrgios said in a press conference.
"I didn't want to go in the bubble earlier, I didn't want to force that on my girlfriend, my best friend, my manager – any of that. So, I got here, I did what I could.
"I battled through and my body just wasn't to where it needed to be to continue to play at this level and beat these quality players. My game is there, my game is obviously there.
"He [Auger-Aliassime] is like 15 in the world and I'm making the guy look pretty average in the first set, and I haven't played a tournament in six months. My game is there, my confidence is high as ever.
"It's just my body – I've got to get it right, whether it takes a week or two weeks. I was devastated obviously. I'm enjoying myself. I feel like – going from 'the bad boy of tennis', all this sort of stuff – to one of the crowd favourites.
"I knew that they wanted me to keep playing. I tried to give everything I absolutely could, but the more I served the worse it was getting. And it was heartbreaking for me.
"I honestly thought – the way I was playing – I could have done some pretty cool things this week. But it is what it is. It was tough to leave that crowd honestly."