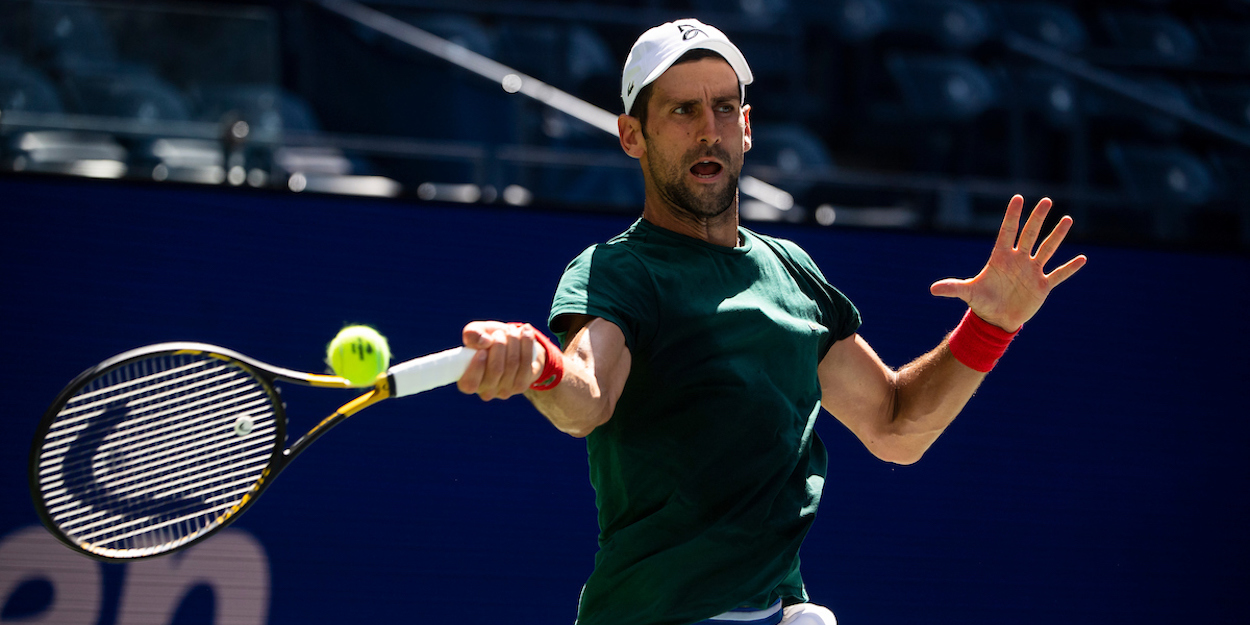 It might be impossible to break Novak Djokovic records, predicts former US Open champion
Justine Henin believes Novak Djokovic will take over the GOAT race, and his records will be near impossible to pass.
Roger Federer and Rafael Nadal sit alongside Novak Djokovic with 20 Majors, the Serb has an opportunity to surpass his two rivals and complete the Calendar Grand Slam after already winning Australian Open, French Open and Wimbledon in 2021.
Former US Open champion Henin believes his disqualification in New Year last year could fuel the fire for Djokovic.
"I think Novak Djokovic is the one who's going to hold the records very quickly and I think it's going to be very, very difficult to go after them. A lot has happened in the last year. His disqualification at the US Open last year, a stinging defeat in the final at the French Open, and after that at the Australian Open, there's a lot at stake because there's the ego of the champion where he wants to win Grand Slams." Henin, speaking as a Eurosport expert, said.
"He wants to get closer, and he did something very, very strong at the Australian Open. Obviously, for me, it's all about that match against Nadal at the French Open, where he came back from two sets down. You can feel for Novak Djokovic, everything is always a little bit complicated, but in the end, very regularly, he comes through."
"I'm not going to say that other people aren't competitors. You don't win 20 Grand Slams in your career… They are huge champions and you can't compare all three of them. But if we're talking about records, I think Novak Djokovic is going to be in the best position very soon and it might be impossible to go after."
When speaking about Djokovic's main competitors at US Open, Henin thinks Alexander Zverev may be his biggest threat.
"I think Zverev has evolved a lot. He's made some progress, obviously mentally. I think that beating Novak at the Olympics and going to win a big title. I think it's going to be a big moment in his career anyway. Is that going to be enough?"
"Last year he was very, very close to being able to win the US Open in different conditions. I think he's a guy who's evolving his game. He beat Novak at an important moment. It wasn't a Grand Slam and so that's what we're going to question." she added.