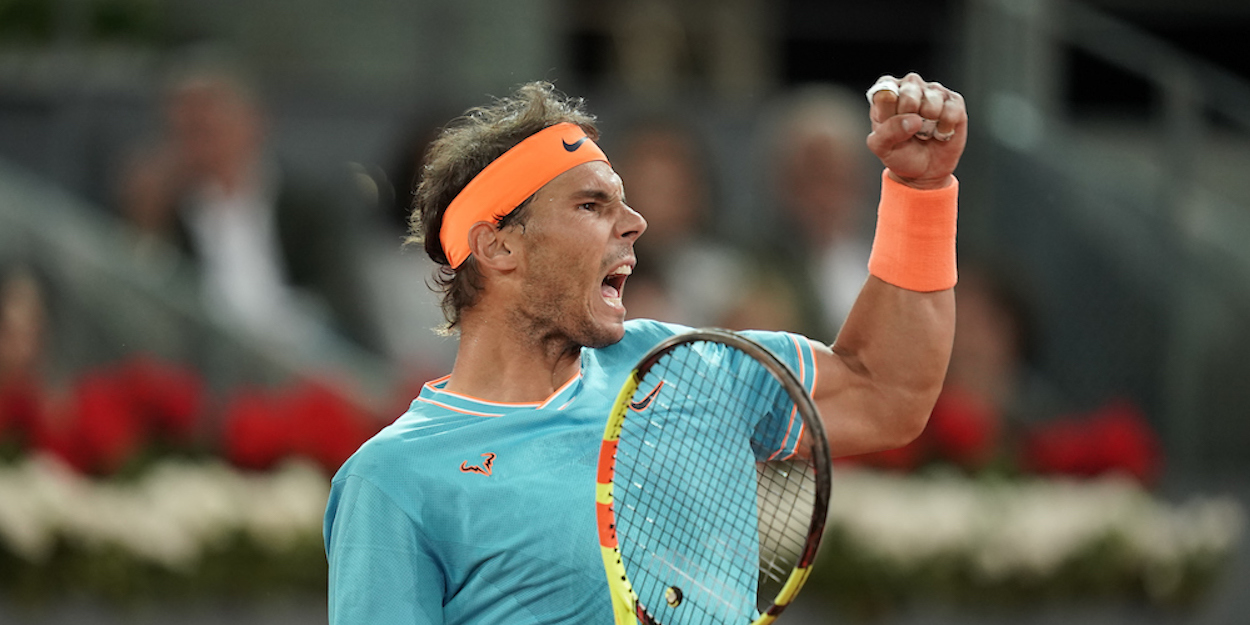 'It cost me months of my career but it was worth it' – Rafa Nadal on 'unforgettable' 2005 Madrid final
Rafael Nadal said beating Ivan Ljubicic in an epic five-set final to win the 2005 Madrid Open was worth breaking his foot. 
The Spaniard beat Ljubicic 3-6, 2-6, 6-3, 6-4, 7-6 (7-3) to win his first title at the Masters 1000 event – which was then played on indoor hard courts.
In a virtual chat ahead of the 2021 edition, the 34-year-old identified this victory as his most special moment at the tournament.
"The first, which was in 2005. It was the final, even if it wasn't on land (clay). It was an unforgettable game, very exciting, where I remember that the public was incredible," Nadal said.
"The game cost me a few months of (my) sports career. I broke my foot but it was worth it. It was worth the emotion I experienced, that made it impossible to forget. The next day I woke up lame, I couldn't even walk.
"The public was very close, being covered everything is heard more. It was amazing to be able to win at home like that, besides being very young."
Nadal is looking to win a sixth Madrid Open title at this year's tournament – where the ATP draw starts on May 1.