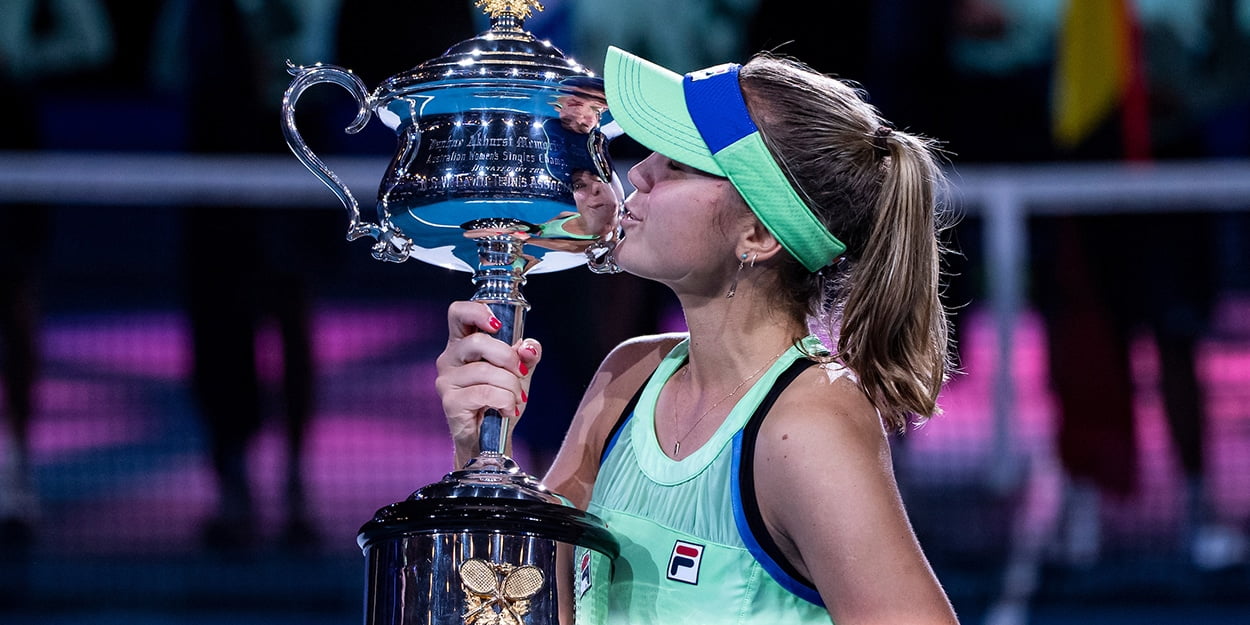 'I'm very nervous,' admits Sofia Kenin ahead of Australian Open defence
Sofia Kenin has admitted she is feeling 'nervous' ahead of her Australian Open title defence this month.
Kenin was a surprise winner in Melbourne last year, but backed up her Grand Slam credentials by reaching the final of the French Open too.
She already has a win under her belt in Melbourne this year, after she beat an injured Camila Giorgi at the Yarra Valley Classic on Monday.
However, afterwards she was happy to concede that it's the Australian Open that is really on her mind.
"It's really special to be here," Kenin said. "I'm trying to somehow handle the emotions on court.
"Obviously very nervous. It's the first time I'm experiencing coming back to a Grand Slam where I want to try to defend my title.
"Of course, there's nerves, but I'm going to do my best and we're going to see how it goes."
"I feel like with the matches I've had, the success I had last year, helps me.
"I feel like it's going to be a little bit of a rollercoaster next Monday or Tuesday, whenever I play. I feel like the fans will see a little bit more emotion."