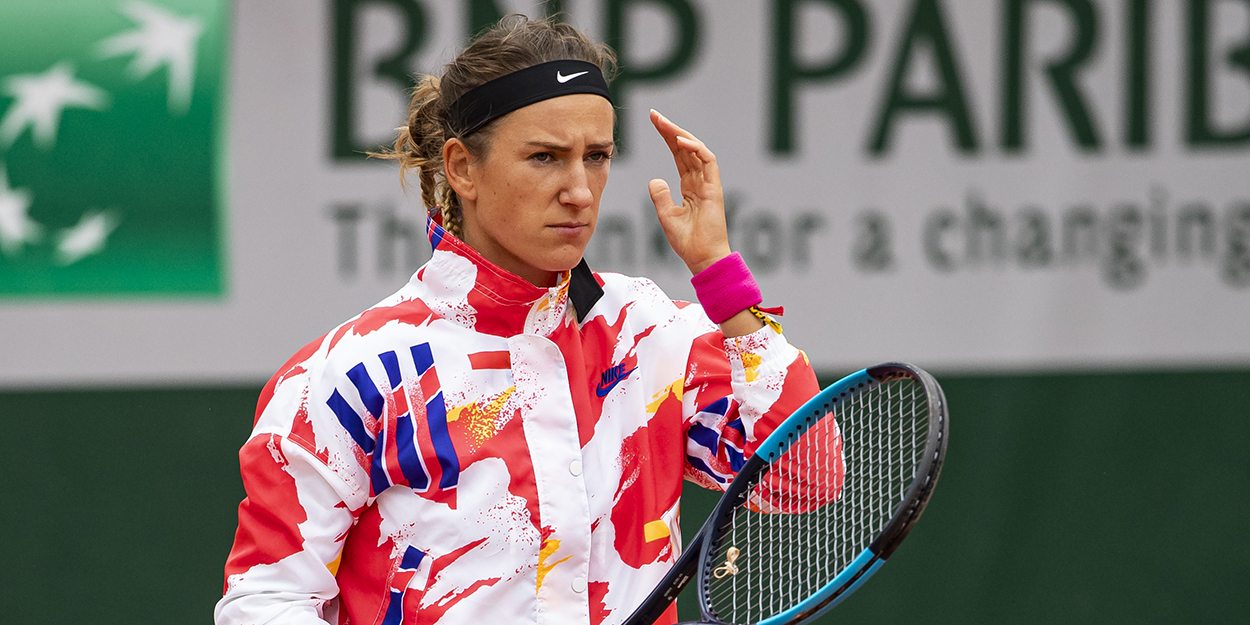 "I'm having quite a lot of fun all the time" Azarenka comeback all down to attitude
Victoria Azarenka believes that enjoying her work again has been a big factor in her impressive comeback.
The former world No 1, who admits that she had considered retirement at the end of 2019 after repeated disappointments, says that having fun in matches and in practice helped her win her first title for more than four years this summer and to reach her first Grand Slam final since 2013.
"I'm having quite a lot of fun all the time," Azarenka said when it was suggested that she had been playing with a smile on her face this year. "You should see my practices! It's not really about the result, it's about the process, about really enjoying playing out there.
"Even when my opponent hits a good shot I'll often say 'great shot' or I'll compliment my opponent. The whole process of the game and being present in the moment, that's what's the most fun for me, to enjoy.
"Of course it can be hard out there. I'm sweating and I'm running back and forth and from side to side, but the whole point is to enjoy your work and the whole process. I think that's a very simple thing to say, but when you actually feel it, I would say that's the most fun part, being able to enjoy that moment."
Azarenka claimed her first title since 2016 when she won the Western & Southern Open in New York in August and went on to reach the US Open final at Flushing Meadows before losing to Naomi Osaka. Her previous appearance in a Grand Slam final had been in the same tournament seven years earlier, when she was beaten by Serena Williams.