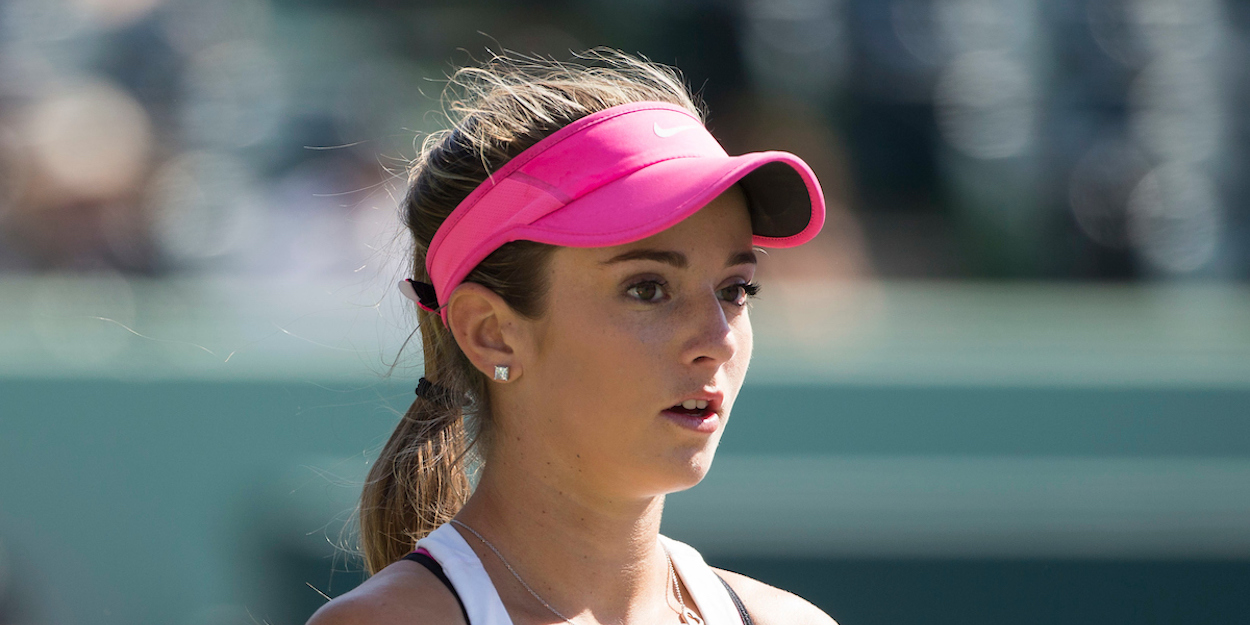 "I'm definitely not following in anyone's footsteps" Teen prodigy CiCi Bellis treads her own path
If anyone was equipped to deal with the long period without tournaments last year it was surely CiCi Bellis.
The 21-year-old American, a teenage prodigy who at 15 became the youngest player to win a match at the US Open this century, did not play anywhere for 18 months from March 2018 after undergoing four operations on her right arm. Having begun her comeback in November last year, she then played three tournaments at the start of 2020 before the coronavirus pandemic brought a stop to tennis everywhere.
"Obviously I had had experience with long periods of time off like that," Bellis said. "I was so ready to get back to tennis and I was just getting started, so [the lockdown] was definitely a bit of a bummer, but I got a lot of good training in and a lot of good practice matches. I tried to play in as many match-like situations as I could. It wasn't too hard for me in that regard."
She added: "I like to train a lot, so it was nice that we didn't have to push myself and push my body and maybe have another setback. It was huge for me to have a little bit of extra time to gradually get back to training and rehabbing."
Since the return of competition Bellis has played in seven tournaments. Although the WTA calendar featured only two events after the French Open, she played three ITF tournaments in the United States in the closing weeks of the season, winning one of them after beating three experienced campaigners in Lara Arruabarrena, Sara Errani and Varvara Lepchenko. Having ended 2019 ranked No 857 in the world, she is now back up to No 133, though that is still 98 places below the career-high position she achieved in 2017.
Although Bellis made her initial breakthrough before players like Bianca Andreescu and Sofia Kenin, who both went on to win Grand Slam titles, she insists that is not a source of frustration. "I don't really think of it like that," she said. "It's my own path and I'm definitely not following in anyone's footsteps."
For the moment what Bellis needs more than anything is competition. "I'm really lacking in matches," she said. "Even since I've come back I feel like I've not had even close to enough matches to fully find my form."