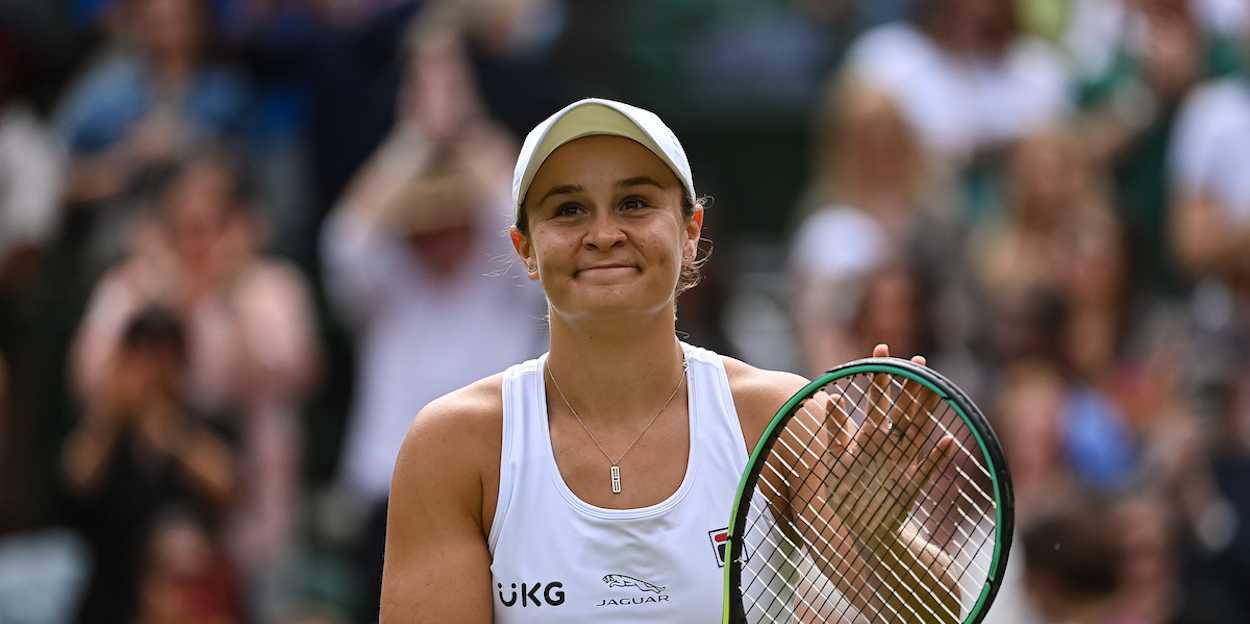 'I'm constantly amazed,' says coach of Ash Barty ahead of Wimbledon final
The coach of Ash Barty has admitted he is 'constantly amazed' with her ability to perform on the biggest stage as she reaches her first Wimbledon final. 
Craig Tyzzer, who has coached Barty since 2016, has been left in shock and awe at her extraordinary run to the Wimbledon final after an injury-hampered build-up and no grass-court matches to prepare.
The 2019 French Open champion, whose game is very well-suited to the grass with a big serve and a backhand slice, has struggled to get results at Wimbledon and came into this year's Championships with an injury sustained at the French Open.
"I'm constantly surprised," Tyzzer said after Barty ousted 2018 champion Angelique Kerber in straight-sets.
"Nothing's a given in this sport. Tennis is pretty fickle in nature, as the French Open showed. So if you take it for granted, you get lost a little bit, so everything's a blessing in a lot of ways.
"To come from where she's come in the last month or so, to get to where she is now, I'm constantly amazed."
Tyzzer believes missing out on a second French Open final at last month's Roland Garros may have been a blessing in disguise for Barty and helped her Wimbledon chances.
"We had played a lot of tennis. Even though I felt like she was underdone coming into the grass, she had played a lot of tennis from the start of this year and through the clay season, probably more than she has ever played on clay before," Tyzzer said.
"So matches wise, it was actually good for her and she has all of that in her mind and all the feeling in her body and how she has played under pressure moments and played big points."
The Australian will now face big-serving Czech Karolina Pliskova, a player she has a 5-2 head-to-head record against coming into the final.
"[Pliskova] is capable of blowing you off the court. She's an incredible server. She's got such a big game. She still covers the court pretty well for a tall girl of that size, but such a good ball striker.
"You've got to try and neutralise that part of her game, and that power."