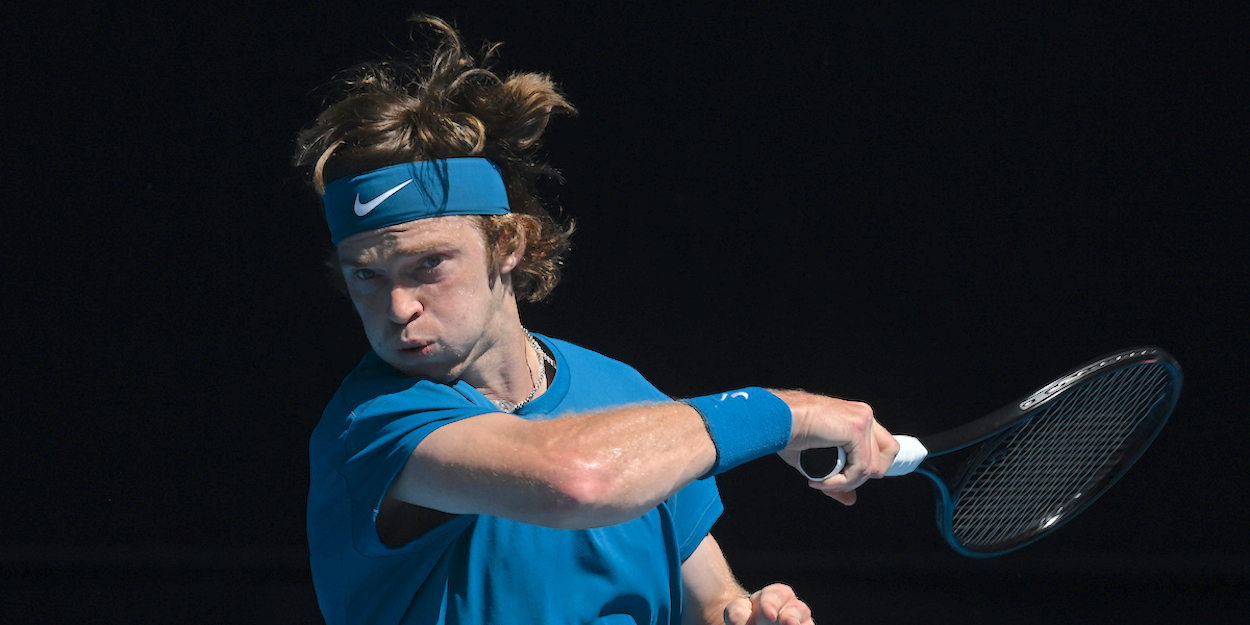 'I'm afraid I'm just lucky,' says Andrey Rublev as reveals breakthrough fears
Andrey Rublev says he worries he might just be 'lucky' to have had the results he has in recent months, but that fear drives him.
The Russian has been in brilliant form since the resumption of tennis following the coronavirus pause, and he would be world number three right now if not for the emergency rankings system.
Despite that rise, Rublev admits that he is having difficulty accepting himself as a top player.
"I want to be better and better," Rublev said ahead of the Miami Masters. "It's not about what I'm doing now or what I did. It's about that I want to keep doing this for a long term. I want to keep being better.
"I'm afraid that I'm just maybe lucky, that maybe I'm not good enough.
So that's why I want to keep working to be able to see if I can keep playing the same way, on the same level for a while."
"It's this kind of fear that it's not enough. Fear that I'm not going to make it or fear that I'm not going to be good enough for a while.
"In the end, this fear helped me to improve, and that's why I want to improve and improve.
"Also maybe because if I do one mistake, I want to repeat to make it perfect. I need to have everything perfect.
"This is a bit of a sick mentality, but in the end, for the moment, it [has] helped me."