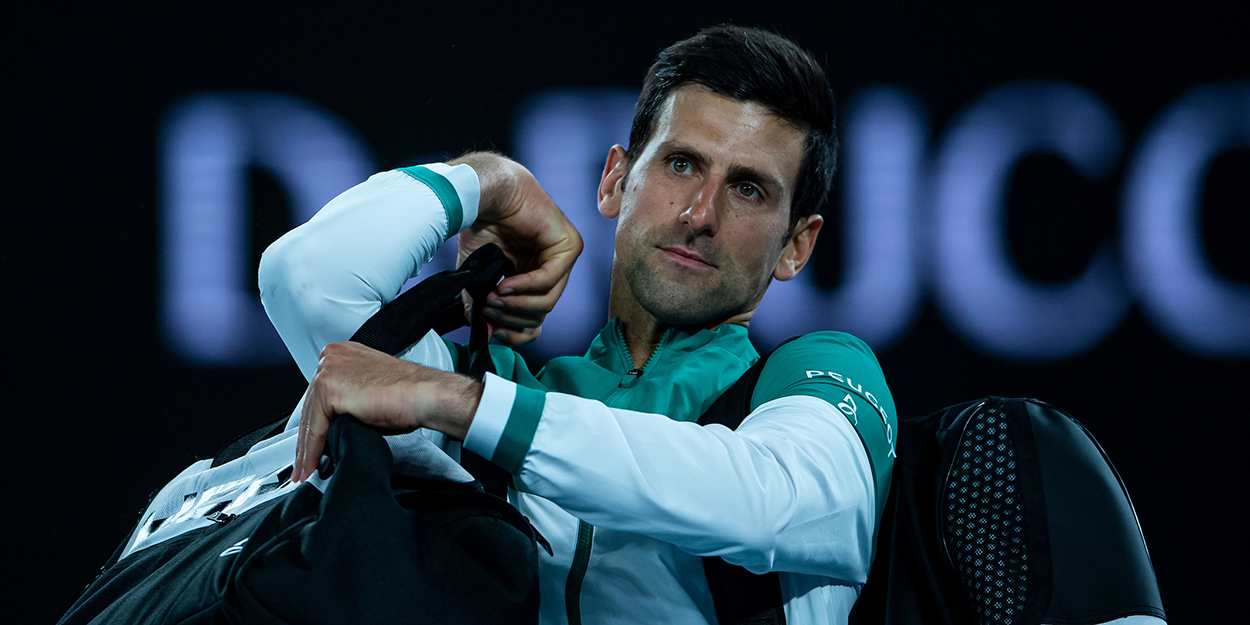 'If you are really injured, it's impossible to win,' Rafael Nadal warns Novak Djokovic
Rafael Nadal believes Novak Djokovic could be causing himself a serious injury by continuing to play at the Australian Open.
Djokovic has been battling on despite suffering an abdominal injury in the third round against Taylor Fritz, but he says he is resolved to carry on with the defence of his title.
Abdominal strains have afflicted many players in Melbourne, with both Matteo Berrettini and Casper Ruud retiring from the tournament hurt on Monday.
And Nadal, who is not short on experience of managing injuries himself, says Djokovic is taking a big risk by playing through the pain.
"It depends what kind of injury you have," Nadal said after his win over Fabio Fognini in the fourth round.
"You have something broken, I think you have a strain or your abdominal, for example, I did it in the past, and you make mistakes because it's impossible to know exactly what's going on when you are competing.
"For example, I remember in the US Open 2009 that I started the US Open with a strain in the abdominal.
"I started with six millimetres or so of strain, lost in the semi finals against [Juan Martin] Del Potro, and I finished the tournament with 26 millimetres. Of course it wasn't a smart decision."
Asked whether he would advise Djokovic, or anyone else with a similar injury, to withdraw, he said it depends upon their schedule and willingness to miss tournaments – but the rewards may not be there regardless.
"Well, it depends what you have later after the US Open," he said.
"I feel that if I have to rest for one month or something, it was not a disaster for me.
"You need to find a balance, but of course at this point of my career, if there is a big chance to increase something very important, probably I will not play because for me the happiness is much more important than give me a chance to win.
"And, at the same time, if you are bad, you will not win. That's clear.
"If you really have physical problems, you will not win. If you have some pain and it's not putting you in a situation that limits you, the movements, maybe you can find a way.
"But when you really, really have an injury, it's impossible to win a tournament like this."