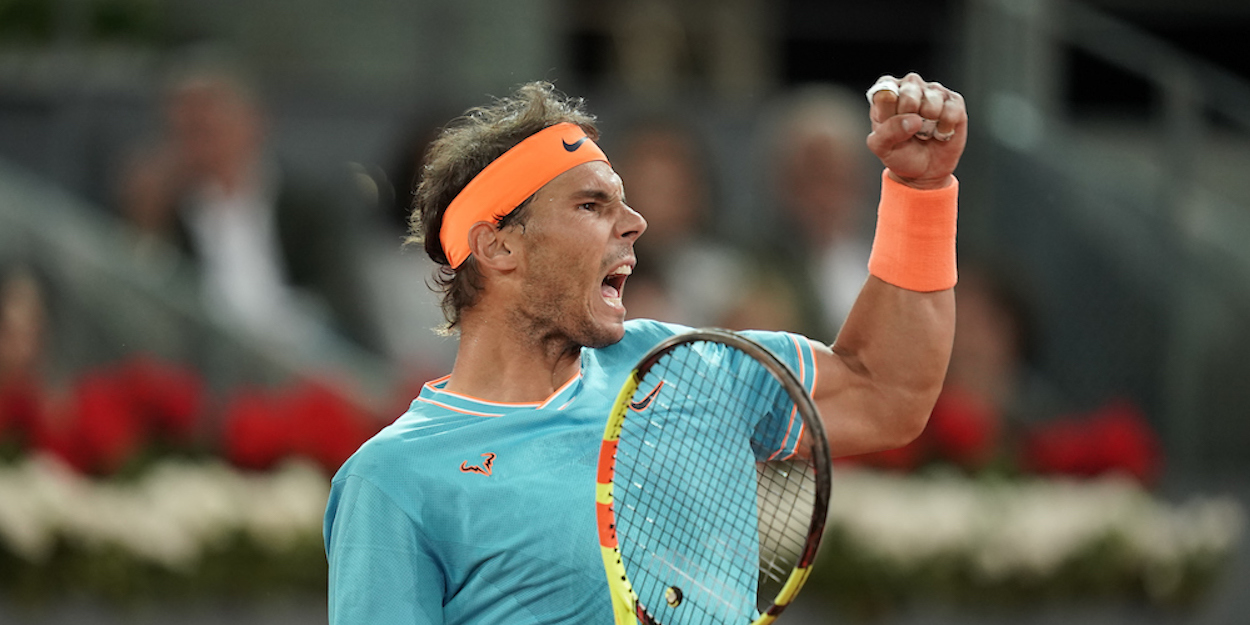 'I will need my best tennis,' says Rafael Nadal ahead of Novak Djokovic contest
Rafael Nadal says he hopes he can continue his 'positive week' in Rome by beating Novak Djokovic in Sunday's Rome Masters final.
The Spaniard has looked seriously impressive this week, winning tight matches against quality players such as Jannik Sinner, Denis Shapovalov and Alexander Zverev.
On Saturday he beat giant American Reilly Opelka in straight sets to ease into the final, and he knows he will have to produce one last top effort to secure another Rome crown.
"It's not an easy or beautiful match to play against a player like Reilly, who only gives you a few options on your return and he can also play quite aggressive from the baseline," Nadal said after the match.
"He has good shots and it was important for me to save those breakpoints at the beginning of the match.
"The work is done. I think I did a lot of things well. I've had a good spirit the entire week and there are a lot of positive things I did on court.
"It's important for my confidence to be back in such an important final, I will have a tough opponent but I need to be ready.
"I need to play my best tennis and that is what I am looking for."