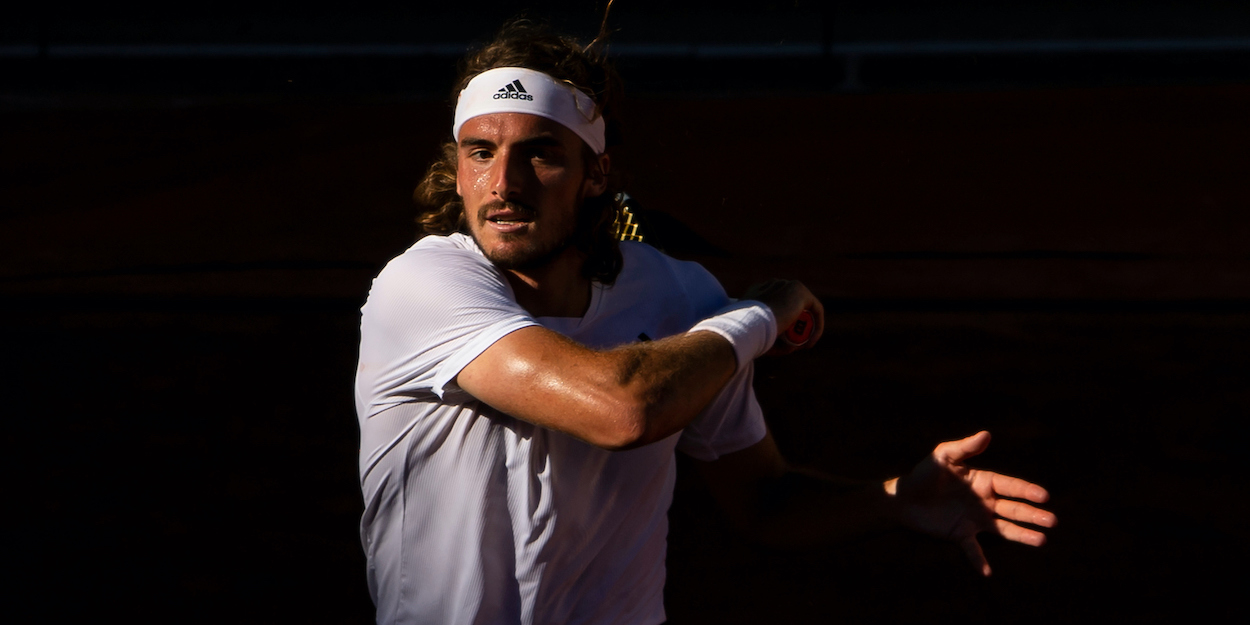 'I was determined, fierce and feisty when I had to be,' says Stefanos Tsitsipas
Greek star Stefanos Tsitsipas recovered from a second-set hiccup to battle past Felix Auger-Aliassime at the quarter-final stage in Cincinnati. 
The 23-year-old cruised through the first set 6-2 before spurning two match points in the second set, which the Canadian took full advantage of to force the decider.
Despite the mental strain of the second set, Tsitsipas recovered well to dominate the third and win 6-2 5-7 6-1 to book his place in the semi-final.
"Tennis is a psychological game and things like this happen. It's important to just stick to your roots and what you are doing best," Tsitsipas said in his on-court interview.
"It might not have been ideal in the second set, especially when I made so many opportunities and had such a good opportunity to close it a bit earlier.
"But with a lot of patience and just trying to find that opportunity in the third set, I was stepping in, I was really determined and I didn't let go."
The Greek star took a bathroom break to recompose himself ahead of the final set, which he took without facing a single break point.
"[I was] determined, fierce and feisty when I had to be. I'm just filled with many emotions right now," Tsitsipas said.
"Things got really tough and I had to find different solutions and come up with some new ideas and I followed through. [I] made it a choice of mine to step in with aggression and build up the game."