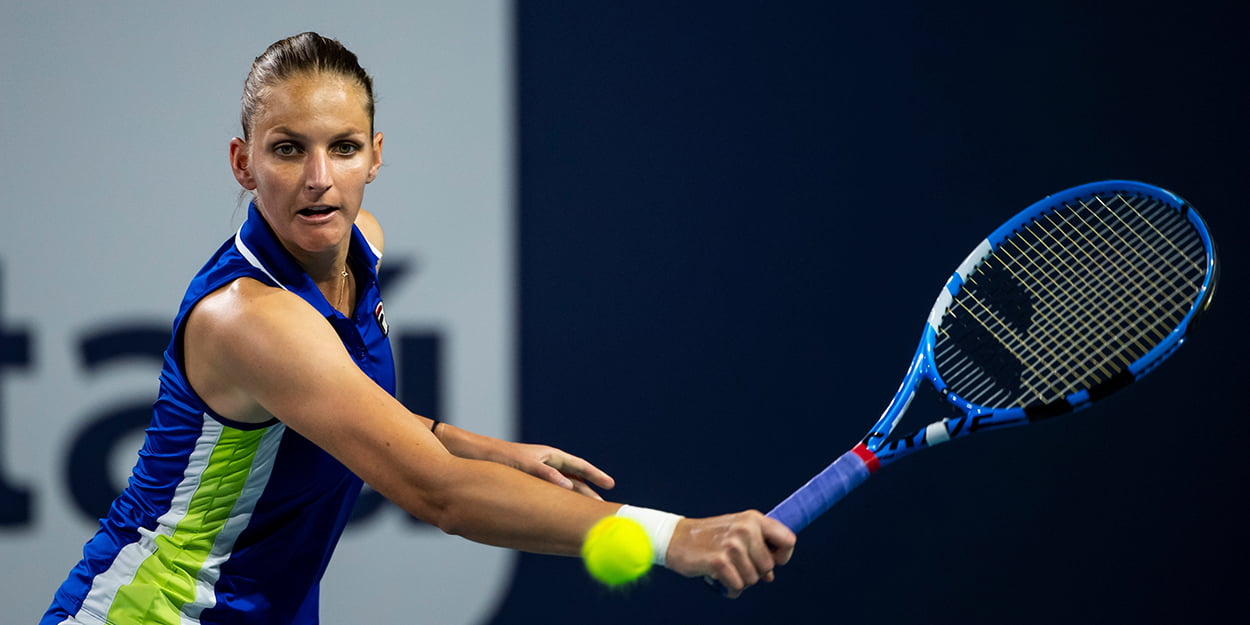 "I want to feel happy on the court" Karolina Pliskova hopes form can be improved with new coach
Karolina Pliskova is hoping that the appointment of a new coach can turn her fortunes around after a series of disappointing results at Grand Slam level in 2020.
The 28-year-old Czech parted company with Dani Vallverdu last month after a year together and is now working with Sascha Bajin, who guided Naomi Osaka to two successive Grand Slam titles.
After making a winning start with Vallverdu by claiming the Brisbane title in January, Pliskova had a modest year by her high standards. The former world No 1 reached only one final, in Rome, and made early exits from the Australian Open (to Anastasia Pavlyuchenkova), the US Open (to Caroline Garcia) and the French Open (to Jelena Ostapenko).
"I think I've been quite on and off with my tennis this year," Pliskova said. "Definitely in previous years I was someone who played a lot of matches, so I think I'd just like to play more tournaments next year, if that's possible."
Pliskova, who is retaining Azuz Simcich as her fitness coach, believes that staying fit has been a crucial part of her success in the past. "I think to feel well physically is what's most important," Pliskova said. "I want to feel free, to feel happy on the court."
Simcich, who is Croatian, was Tomas Berdych's fitness trainer. Pliskova recruited him to her team after Berdych retired at the end of last year.
Pliskova has not missed a Grand Slam tournament since the US Open in 2012 and until this year had reached at least three finals every season since 2014. She has been a permanent member of the world's top 10 since September 2016.
The current world No 6's best sequence of results after the resumption of tournaments this summer came when she won four matches in Rome before a thigh problem forced her to retire early in the second set of the final against Simona Halep, though she put that injury down to this year's lengthy lay-off.
She remains optimistic about the future. "There is next year of course, hopefully with fans," she said. "I feel they help a lot."