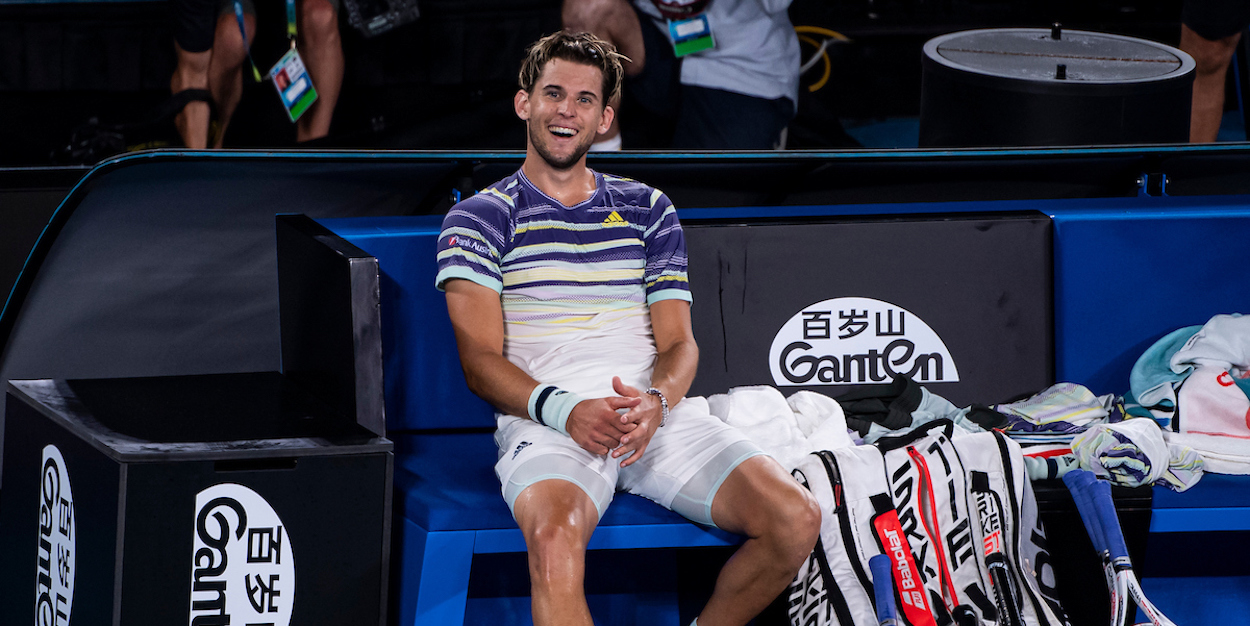 "I want to boost my self confidence" says Dominic Thiem as he updates fans on tennis & personal life
Dominic Thiem is on the way to Australia to compete in the ATP Cup and the Australian Open with just one goal in his mind
Dominic Thiem is aiming to go one better and claim the first Grand Slam title of the year and his second in a row by winning the men's singles at the 2021 Australian Open. But he will have to overcome some stiff competition in both Rafa Nadal and Novak Djokovic.
Thiem was writing on his personal website when he explained that after 'fine tuning' his game at a training camp in Adelaide he is looking forward to playing the ATP Cup and then the Australian Open.
"What are my expectations for this year? First I will work at a training camp in Adelaide with Novak and "Rafa" to fine-tune my tennis, at the ATP-Cup I want to boost my self-confidence. For the beginning of the season I must be at 100%. I clearly proved last year that I like the conditions in Melbourne. My wish for 2021 is to win a second Major title, of course.
"By the way, there are also some private news. Never ever had I thought that my Instagram-picture together with Lili would cause such a hype. Within a few hours I had requests for interviews from Germany and Austria, which I had to turn down though. My private live shall remain private, however, I´ll tell my fans that much: I first met Lili in Vienna. We get along well, we can laugh together and we enjoyed the few days together we have had so far."