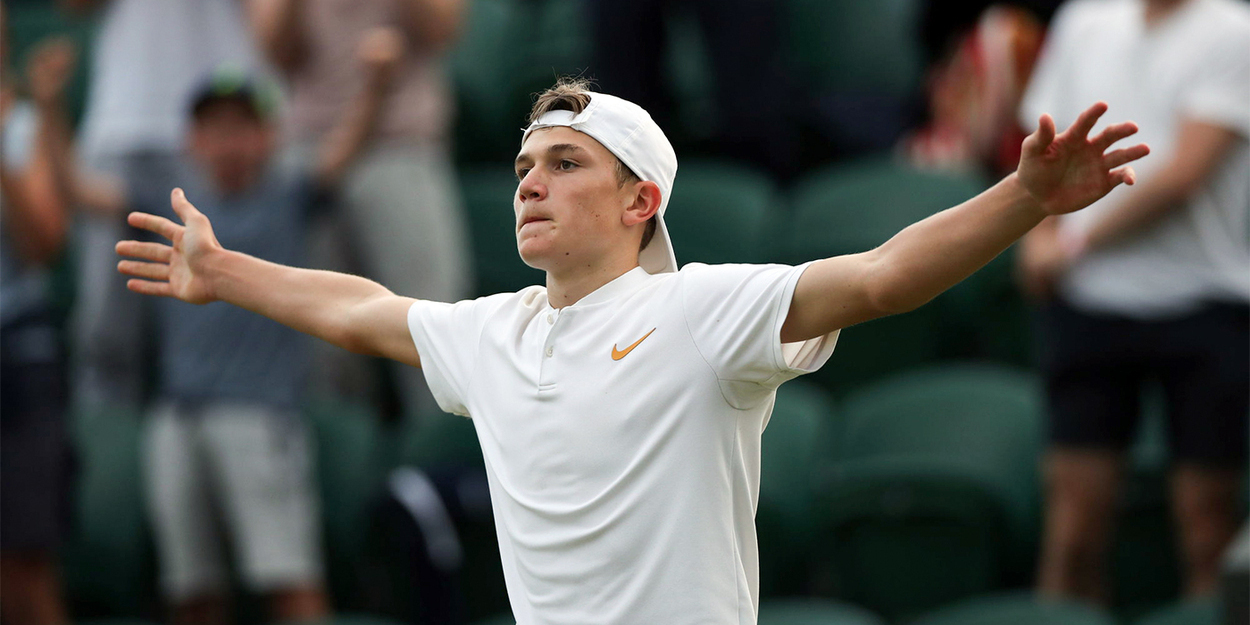 'I used to watch Andy Murray at Queens,' says shining Jack Draper
British youngster Jack Draper has impressed on his Queens debut so far this week and said he used to come and watch Andy Murray at the event.
Playing in just his second ATP Tour main draw, the 19-year-old made himself known with a straight sets victory over Jannik Sinner before beating Alexander Bublik in similar fashion, winning all four sets on a tie break to reach the quarter-finals.
Following his round of 16 victory on Wednesday, Draper admitted he was inspired by the likes of Andy Murray at Queens.
"When I was younger, I used to come here and watch [Andy] Murray. I remember I've got a photo on my phone with the trophy – I remember, it's quite a big trophy. It was almost bigger than me when I was eight years old," he said.
"I used to watch this tournament and get very inspired by the top Brits who were playing here and all the other great players. To be in the quarter-finals at such a prestigious event like Queen's is a very big achievement for myself."
The good news hasn't ended there for the 19-year-old, who has received a wildcard into the main draw at Wimbledon following an announcement by the All England Club on Wednesday.
"I'm very grateful. It's one of the biggest tournaments in the world," said Draper.
"To be a Brit playing there is always special. Same as this week, I'm very proud to be in the draws and I just hope that I can show the same level as I've shown here. It will be my first time competing at five sets also, so it will be a big challenge for me."