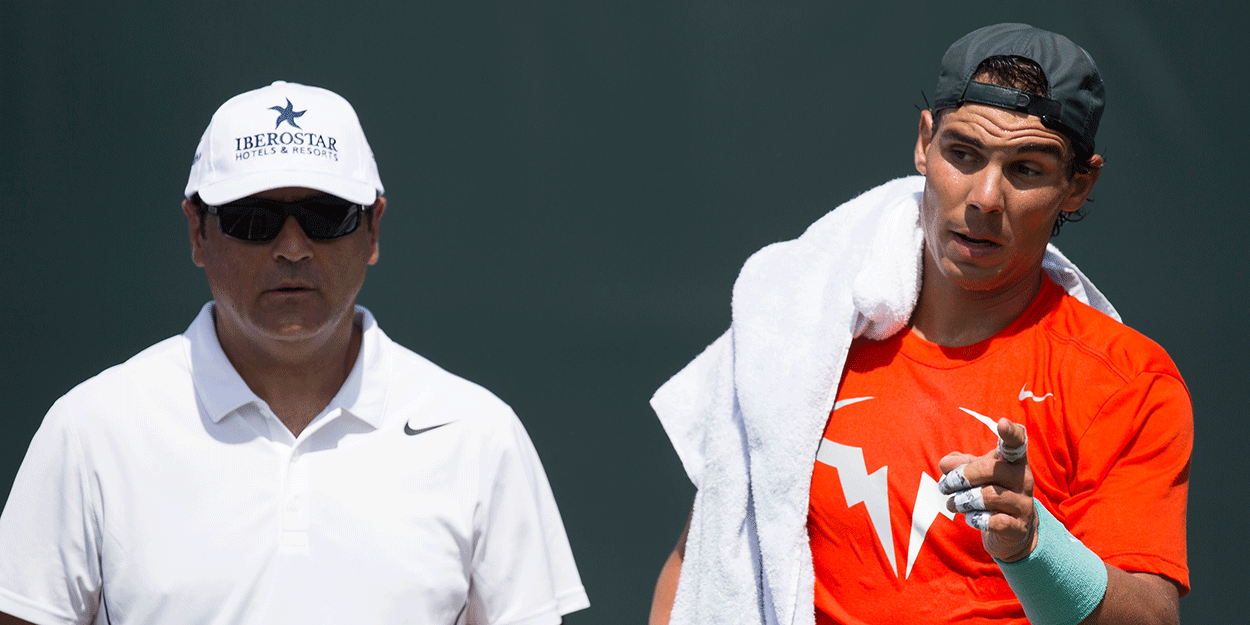 'I never fired him' – Rafael Nadal explains why Uncle Toni was replaced as coach
Rafael Nadal says he never fired his uncle Toni Nadal as his coach, saying he choose to leave for his own reasons.
Toni oversaw the majority of Nadal's career before he made the switch to former world number one Carlos Moya in 2016.
Rafael Nadal, though, has explained it was Toni's decision to break their coaching partnership, not him.
"I have been having the same team since I was 15 years old," Nadal said. "Uncle Toni left because he was tired of traveling."
Nadal won 14 of his 20 Grand Slam titles under Toni, who now works as the primary coach at the Spaniard's academy in Majorca.
Despite all of his success, Nadal says he has never blamed any member of his team for a failure – because he is solely responsible.
"I trust them [coaching team members] a lot," he said.
"When things go bad, it's just my fault. You can't find excuses."
Rafael Nadal has stepped away from the ATP Tour at the moment, skipping Miami to focus on his preparations for the clay campaign.