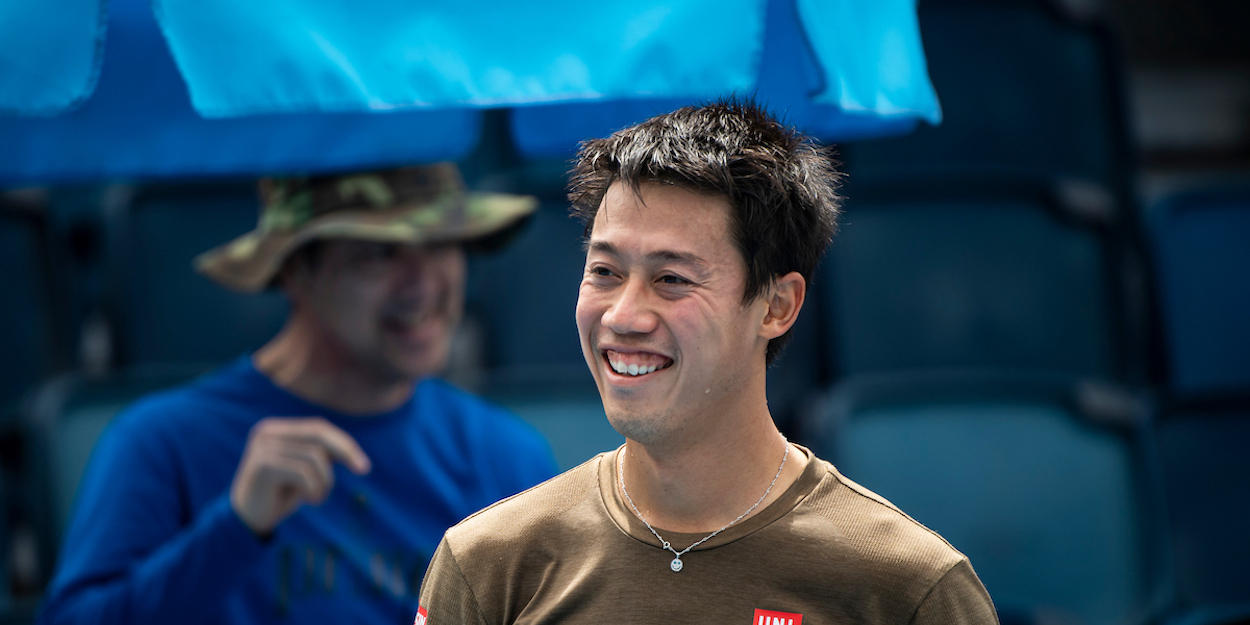 'I needed more power', Kei Nishikori happy after significant change
Kei Nishikori said he has changed his service motion to add more power and reduce pressure on his shoulder. 
The Japanese star sits 45th in the ATP rankings after being hampered by injuries since having elbow surgery in October 2019.
The 31-year-old, who has been ranked as high as world No. 4, has impressed so far this week at the Rotterdam ATP 500 event.
Nishikori defeated Felix Auger-Aliassime and Alex De Minaur in the first and second rounds respectively to reach the quarter-finals – where he will face either Dusan Lajovic or Borna Coric. 
After beating De Minaur on Wednesday, Nishikori told the ATP: "I did it (changed his service motion) after elbow surgery and last December.
"I was working with Max (Mirnyi), Michael (Chang) and a Japanese coach as well.
"I tried to look again with my serve and I needed more power, but less use of my shoulder. I was hurting my shoulder too, last year.
"I don't feel 100 per cent yet, but I think it's on the way. I was hitting good serves the past two matches, today and (in) the first round, so I'm happy with my serve now.
"Because of my history of injury, I feel like I still need to change something if I have time and if I have the chance. I'm really open to anything.
"Of course it's not easy, it's going to take some time. I still feel like it's not there yet. But for my body, I will do anything that makes it better."