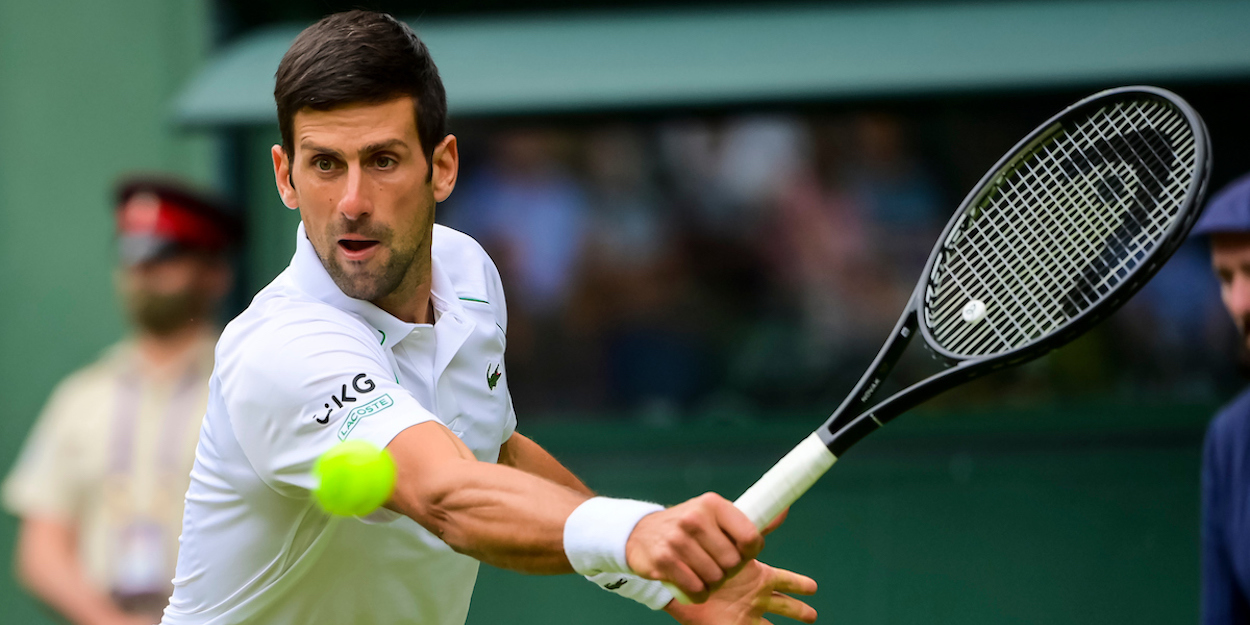 'I need to let it go, play free and believe against Novak Djokovic,' says American
The latest player to take on two-time defending champion Novak Djokovic is American Denis Kudla, who believes he knows how to overcome the 19-time Grand Slam winner. 
The 28-year-old may seem short of experience on the big stage at SW19, however, Kudla has played in the main draw of the Championships on seven occasions.
The World No 114, who has taken on Djokovic twice in his career, losing 3-0 on both occasions, believes his mindset will be key in order to execute his game plan.
"You need to go in with all the belief in the world, execute my game plan," Kudla said. "I need to play my 'A' game to beat him and the only way I'm going to do that is if I let it go, play free and believe."
The first time Kudla played against Djokovic was at Wimbledon two years ago, where he lost in 94 minutes and took just seven games across the three sets.
"Obviously Novak being tough as nails, I just didn't settle at all. I was down 5-0 in about 10 minutes and I thought my worst nightmare was going to happen," Kudla said.
"Then at the [US] Open when I played him, I really settled. I was able to kind of push him a bit more. But now going into this third match, I know what to expect. I know I'm capable of winning certain patterns if I execute in certain ways."
Despite being renown for his movement and flexibility, Kudla believes a strong yet 'underrated' element of his game is his serve.
"His movement is incredible when you're playing him and I think his serve is completely underrated," Kudla said. "He was just hitting spot serves on big points and it was pretty difficult."
The 28-year-old, who reached the fourth round in 2015, said it is difficult to prepare against a player of Djokovic's calibre as very few players have conquered the Serbian.
"You do look at guys [who] have been successful against Novak and have similar game styles as myself and see what was successful and what wasn't successful," Kudla said.
"It's just really tough to get any data on Novak that's successful because he just wins so much, so all you're going to see is a better way of not losing so badly."