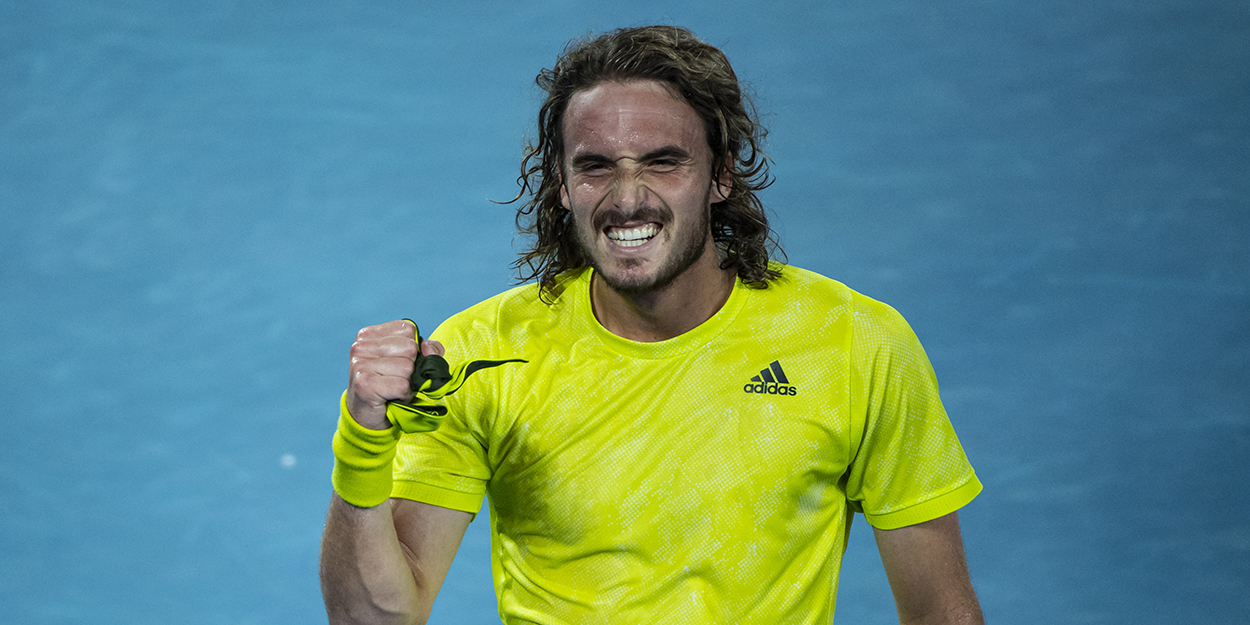 'I love three-setters', says Stefanos Tsitsipas after Khachanov win in Rotterdam
Stefanos Tsitsipas is through to the quarter-finals of the ABN AMRO World Tennis Tournament in Rotterdam after beating Karen Khachanov. 
After dropping the opening set 4-6, the world No. 6 raced to a 5-0 lead in the second set before closing it out 6-3.
The 22-year-old Greek then recovered from a break and 1-3 down in the deciding set to win it 7-5. He will play either Jeremy Chardy or Andrey Rublev in the semi-finals. 
"He was playing great tennis, I wasn't sure today if I (was) going to be able to play at his level," said Tsitsipas to Prime Video.
"Things changed in the second set and I think that gave me an opportunity to come back and stay on my feet.
"Overall, it was a very difficult match. We played some unbelievable rallies, we had great points on the net from both sides and the quality of tennis was phenomenal today.
"You have to be balanced mentally (in three-setters) and try and stay as calm as possible with yourself.
"I love three-setters, I would say I feel it adds to my confidence knowing that I have won a lot of them in the past.
"With experience as well, it kind of gives me a perspective of how I should play in these tight moments."
Stefanos Tsitsipas will be in action for the second time on Friday when he and his brother Petros Tsitsipas take on Henri Kontinen and Edouard Roger-Vasselin in the doubles quarter-finals.
"I'm really excited for the doubles – the fact that I'm able to play with my small brother is a great thing and I will try to do my best today on the court," Tsitsipas added.
"Physically, I have played a lot of tennis so far and this is probably going to be the most difficult task to overcome in the doubles, but I'm very excited and can't wait to play some good tennis there as well."
Join the tennishead CLUB and receive £250/$350 of FREE GEAR including ASICS Gel-Resolution 8 trainers, shorts, shirt & socks