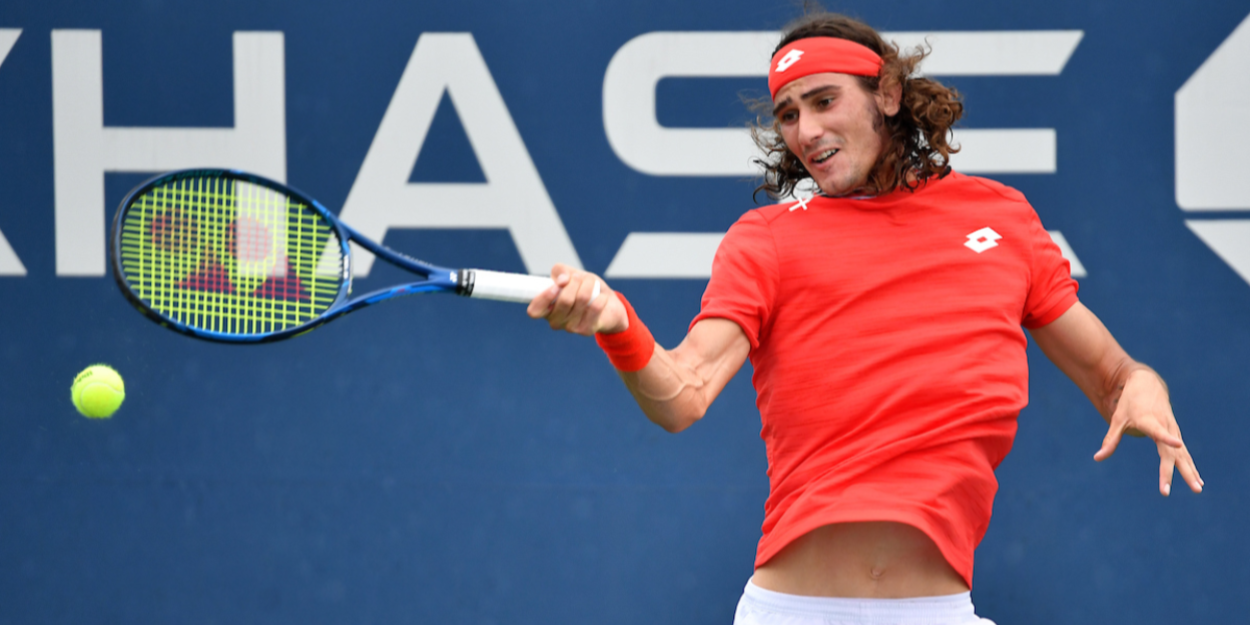 'I look up to Domi a lot, so it's a special feeling', says Lloyd Harris on Thiem win
Lloyd Harris claimed his first win against a top 5 player by beating Dominic Thiem 6-3, 6-4 in the second round of the Dubai Tennis Championships.
The 24-year-old South African did not face a break point, and converted two of the four opportunities he created on Thiem's serve – breaking for 3-1 in the first set and 4-3 in the second.
The world No. 81 earned his first win against a top 20 player last week when he defeated Stan Wawrinka at the Qatar Open. Harris will face Filip Krajinovic in the third round in Dubai on Wednesday.
"I'm super, super happy with that win. (He is) by far the highest-ranked player I have beaten," Harris said in an on-court interview.
"I look up to Domi a lot so, for me, it is a special feeling. I am really happy. Just the fact that I am playing good tennis, match in, match out now is giving me a lot of confidence.
"I was serving really well. I don't think I faced any break points. I took control of those games and (in) one or two games on his serve, I gave myself a good look.
"I played some of the important points very well. I am very proud of that.
"I was pretty calm, I was just trying to focus on what I need to do. I knew in the last game especially he's going to produce some good tennis like that first point in the last game.
"You really have to work for it, you're not just going to get it easy. So, I think I held my nerve really well and just focused on what I was doing well all match."