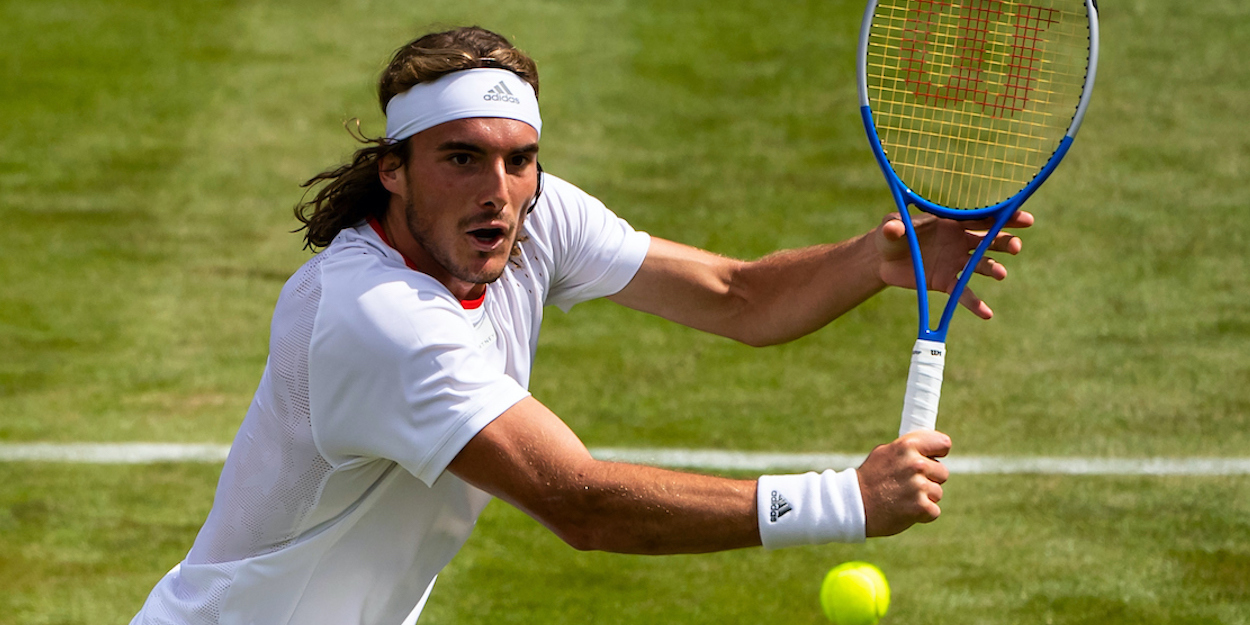 'I haven't played enough matches to beat Djokovic,' admits Tsitsipas
Stefanos Tsitsipas believes he hasn't played enough matches on the grass to beat tournament favourite Novak Djokovic at Wimbledon.
The pair faced off in the final of the French Open earlier this month, with Djokovic eventually lifting his 19th Grand Slam title and crushing Tsitsipas' hopes of a maiden Grand Slam.
Despite enjoying his most fruitful campaign so far, Tsitsipas is yet to make it passed the fourth round at Wimbledon and believes he hasn't had enough experience on the grass to challenge the Serbian, who he could meet in the semi-final.
"Well, right now I don't think I had enough matches," Tsitsipas told reporters on Sunday.
"I didn't really have a lot of tournaments on grass. I rely a lot on playing matches, getting confident through the process of winning. I haven't had that opportunity yet."
Discussing the possibility of Djokovic winning a Golden Slam this year, the 22-year-old vowed that he will do everything he can to prevent his rival from achieving the feat, though but conceded that the World No 1 may be too strong on current form.
"Obviously we're there to try to put a stop to that dream of his," said the Greek star.
"It's going to be difficult. I find it very challenging playing against him. He's one of the greatest players tennis has seen."