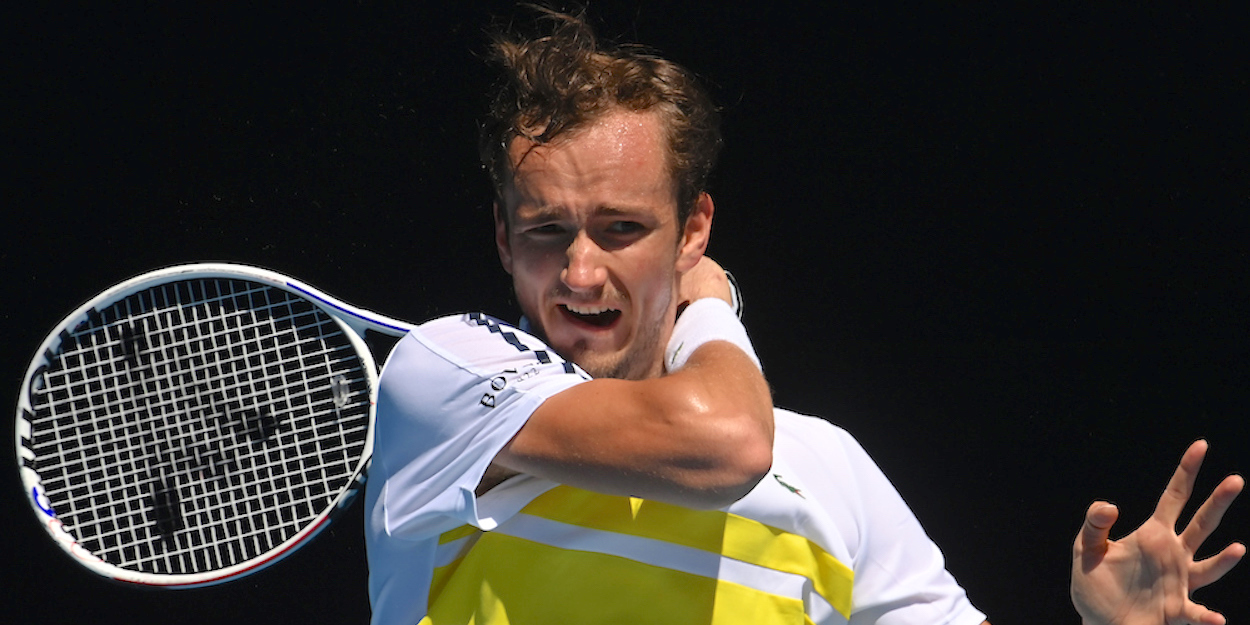 'I felt some sickness and weakness for a few days' – Daniil Medvedev opens up on Covid scare
Daniil Medvedev says he suffered some 'weakness' due to his Covid infection, but he has completely recovered.
The world number three tested positive for Covid just before the Monte-Carlo Masters, immediately forcing him out of both that tournament and Barcelona.
He is making his return at Madrid this week, though, where he as already won a doubles match alongside Brazilian Marcela Demoliner, but he says he is now over it.
"I felt some sickness symptoms," Medvedev explained. "It as like a strong cold, you know, or something like this.
"I had some nose and throat blocked a little bit, weakness for a few days but not more than that.
"Coming back was not easy for first four, five days, especially after laying in your bed at home.
"I feel like I had a good one week and half of practice. I just won doubles, so everything seems positive. Of course, I am looking forward to playing here."