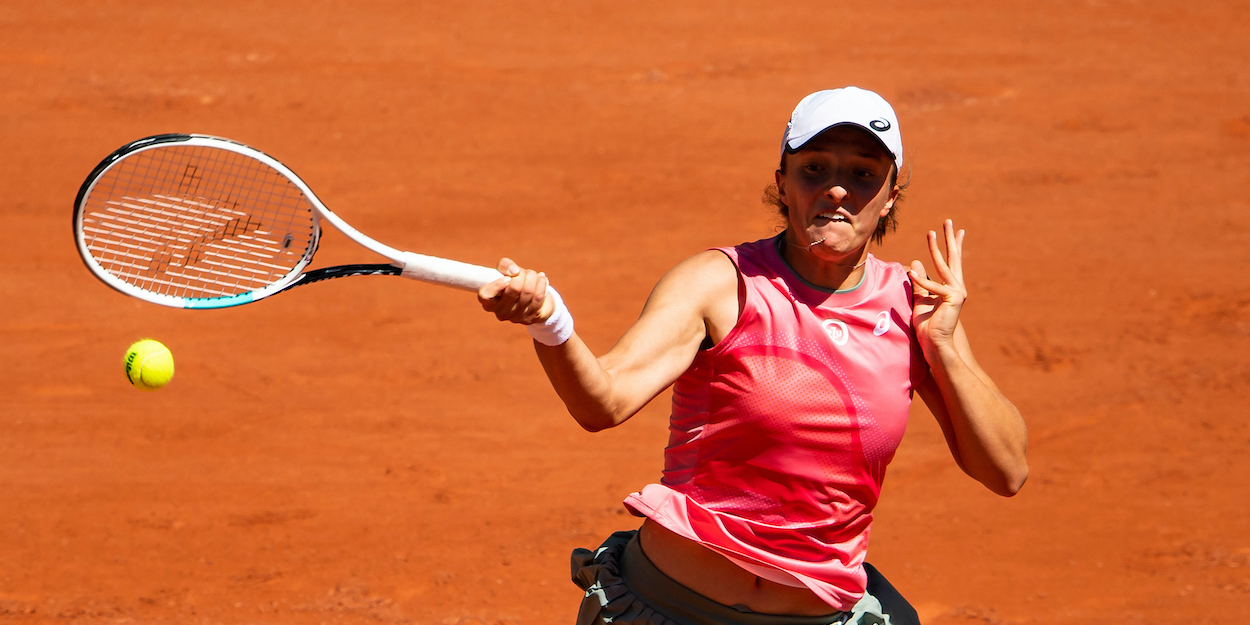 'I felt like I could do anything with the ball' says confident Iga Swiatek
Iga Swiatek expressed the confidence she is feeling at the 2021 French Open after saying she "felt the ball perfectly" in her dominant second round win.
The eighth seed and defending champion dismantled world No. 60 Rebecca Peterson 6-1, 6-1 in just over an hour on Thursday.
"Obviously the score says it was pretty easy and it wasn't because she was playing really nice balls with good rhythm," Swiatek said in her post-match press conference.
"But actually from the beginning, I felt like I had a good day today, since I woke up. So I knew that I'm gonna be in the right mood, so I just kept that.
"I did my routines before the match. Then when I was on the court, I just felt the ball perfectly. I felt like I could do anything with it. So, I'm pretty happy that I had this attitude right now.
"But with Kaja [Juvan] in the second set, I kind of lost my focus for a bit and she used that, and I backed out. And I didn't want to do that again, so I learned from that. And today was the day I was consistent 'til the end."
The 20-year-old Pole will play world No. 31 Anett Kontaveit in the third round at Roland Garros.
Swiatek has now won eight consecutive matches stretching back to the Italian Open, and nine straight contests at the French Open in straight sets.