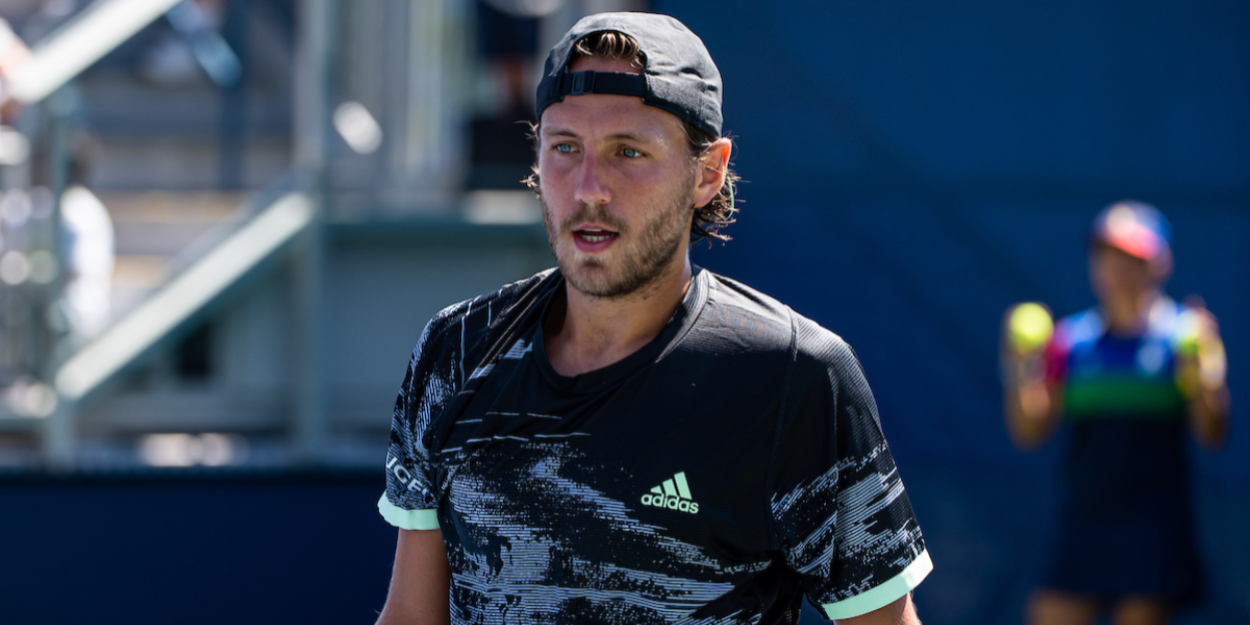 'I doubted I would ever play normally again after elbow surgery', says Lucas Pouille after Monte Carlo win
Lucas Pouille said he doubted he would ever play normally again following elbow surgery, after reaching the second round of the Monte Carlo Masters.
The 27-year-old Frenchman earned just his second tour level win since 2019 by beating Guido Pella in the opening round of the ATP Masters 1000 event – where he is a wildcard.
"It's a good victory for me, for my state of mind and for my game and for my confidence. It's only positive," Pouille told ATPTour.com.
"After a while there was a doubt that I would ever be able to play again normally. Of course, the doctor was very confident. For them it was just a small surgery. But on an elbow, for a tennis player, we know it's always a bit difficult. It took a lot of time.
"Of course, I see things differently. That long period off allowed me to think about what I had been doing all these years, what I wanted to do. After my loss in Marbella, I could have been down, it was another loss after a very tight match.
"I could have been discouraged. But I remained very positive. We remained positive in the team. We kept on working. We came here in a good state of mind.
First round: ✅ 👊🏻😁

( 📸 : @corinnedubreuil / @ROLEXMCMASTERS / @atptour ) pic.twitter.com/bJj1vWcPjO

— Lucas Pouille (@la_pouille) April 13, 2021
"Everything is fine with my elbow. I have no pain. I'm not afraid. I can serve normally. During more than a year, I was not able to serve 100 per cent, so that was a long time.
"This is the most difficult shot I have to adjust now. I have to find the rhythm, the whole movement, to be able to serve at my best level. This takes time, a lot of repetition. But now everything is fine. I have no pain at all. This is positive.
"I spent a year and a half without touching a racket on the tour. I missed a lot playing tennis. I'm happy now the tour is going on. We are able to play. I enjoy it. I'm happy the tournament is on and I can do my job and I can wake up every morning to do what I like to do and what I worked hard for."