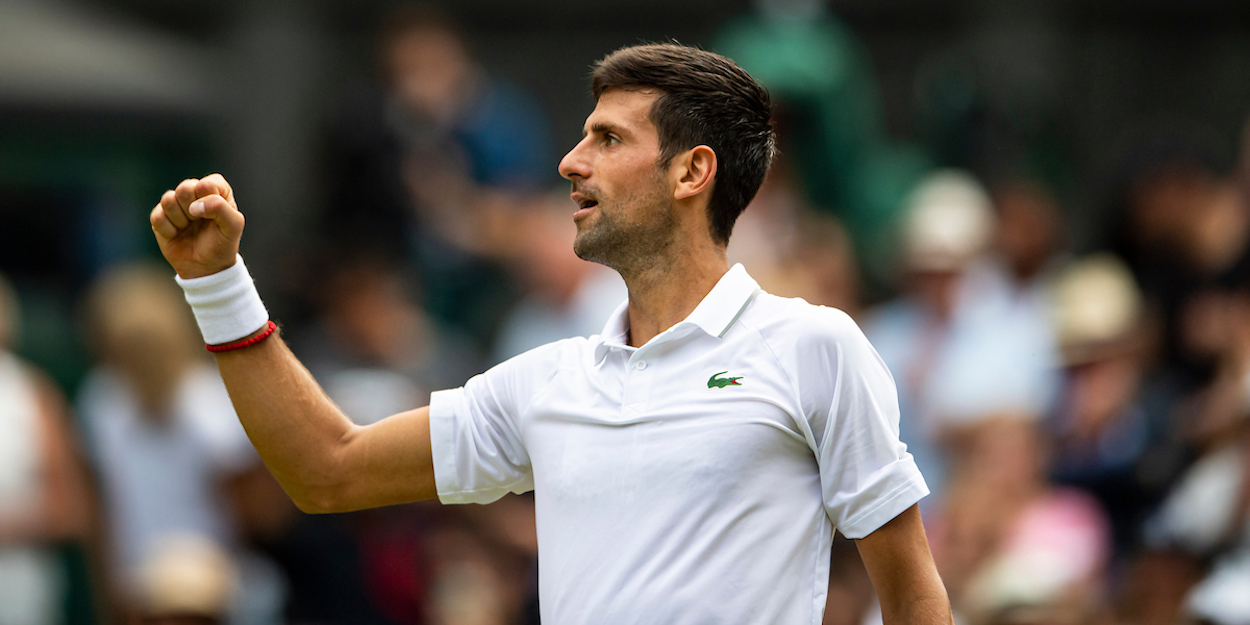 'I don't think we expected to reach the final,' admits Novak Djokovic
Novak Djokovic admitted he and his new-found doubles partner Carlos Gomez-Herrera didn't expect to reach the Mallorca doubles final. 
The Serbian opted against playing singles ahead of Wimbledon and instead opted to play doubles with long-time friend Gomez-Herrera.
Despite match practice and adjusting to the grass surface being his main target, Djokovic and Gomez-Herrera have built a perhaps surprising yet formidable partnership in Mallorca.
"I don't think we expected to reach the finals," Novak Djokovic said in an on-court interview.
"But if we play well, we can return very well, we serve very well and I think we have a quite solid net game.
"All around, everything clicked quite amazingly in the last several days for us. I'm just super thrilled to share the court with him and to reach our first final together".
Gomez-Herrard, who is currently ranked 355 in the world, admitted that it has been a privilege to play alongside the World No 1 as he gears up to the grass-court Slam.
"For me it's such a pleasure to play with him. I think [everyone] saw, we are so relaxed on court and we're just enjoying [ourselves]," Gomez-Herrera said.
"If we play like this, we can keep going until I don't know when. And it happened, we are in the final."