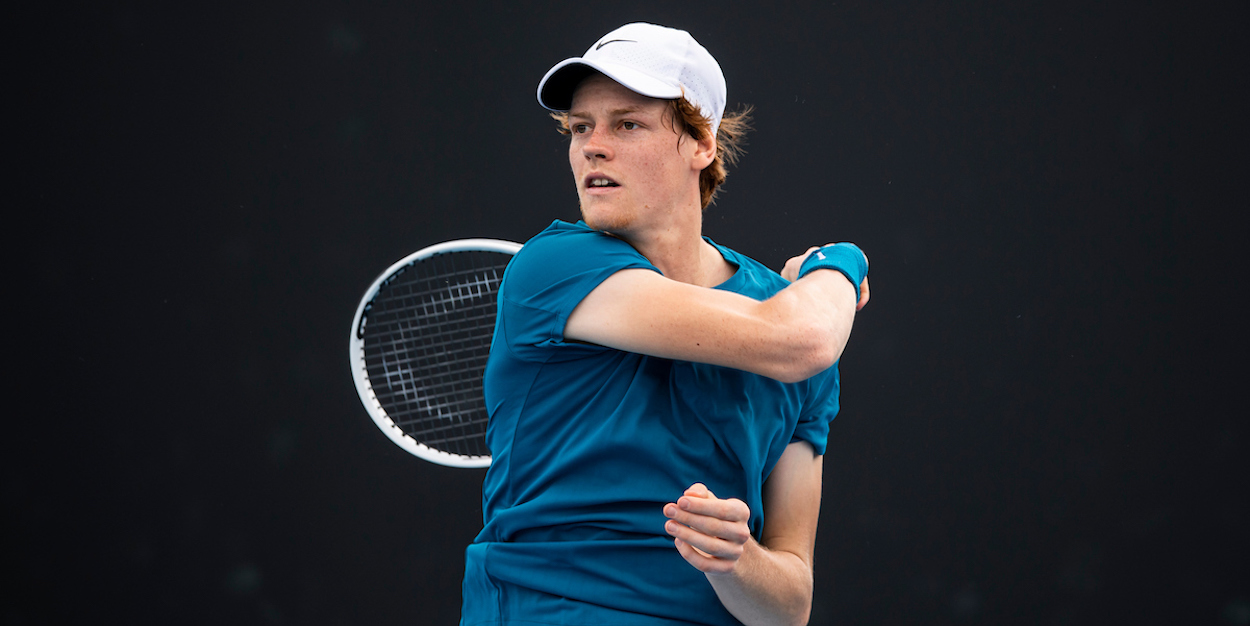 'I consider myself lucky to play in this era', says Jannik Sinner
Next Gen star Jannik Sinner claims he is very fortunate to play in this era alongside Rafael Nadal, Roger Federer and Novak Djokovic. 
The Italian, who is currently the youngest player in the top 100, is relishing the challenge of competing alongside the 'Big Three'.
In a recent interview, the 19-year-old highlighted his Roland Garros quarter-final against Rafael Nadal as a huge part of his young career.
Jannik Sinner said: "I consider myself lucky to play in the era of Novak Djokovic, Rafael Nadal and Roger Federer.
"The match with Nadal at Roland Garros was very important to me, as was training with him in Melbourne. Not just for my career but as a life experience. I will never forget it."
Having turned professional in 2018, Jannik Sinner's career is just beginning, though the Italian placed importance on replicating the longevity of the top three players.
"I need another two or three years to understand things better on and off the court," Sinner said.
"I want to stay relaxed because the goal is to play for another 20 years. I started at 18 and therefore I want to play up to 38."
Sinner, who already has two singles titles to his name, has been touted as a future Grand Slam winner, though the Italian insists he only feels pressure from himself.
"Everyone expects a Grand Slam but it doesn't worry me," Sinner said.
"I'm still 19, the road is long and the biggest pressure I feel is what I put on myself."
The Italian also revealed that he is learning to deal with tough losses, such as his five-set defeat to fellow young star Denis Shapovalov at the Australian Open last month.
Sinner said: "Before you can win big tournaments, you have to lose big games.
"It hurts you but it helps to grow. Against Shapovalov at the Australian Open, I had a hard time accepting it but I talked to my team.
Our job is to win, but when you are young, it is also important to lose."
Sinner is next scheduled to compete at the Marseille Open, which kicks off on 8 March.