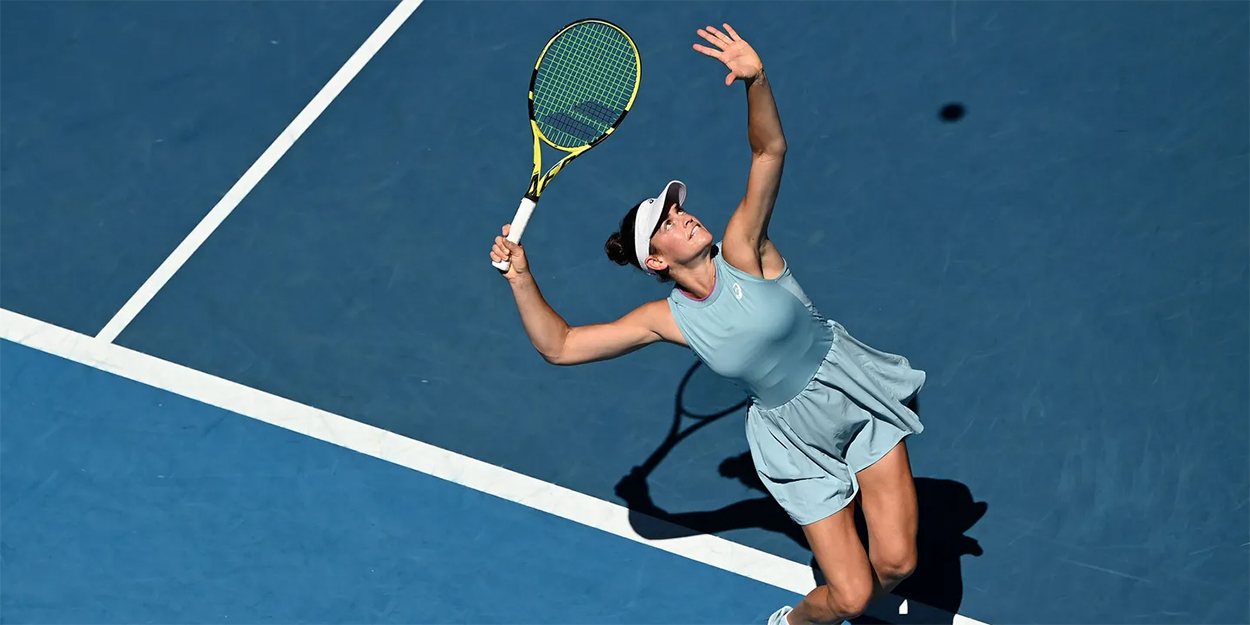 'I can't feel my legs,' admits Jennifer Brady after making first Grand Slam final
Jennifer Brady said she 'couldn't feel her legs' at the end of her Australian Open semi-final, such was her excitement.
Brady beat Karolina Muchova on Thursday to reach her first ever Grand Slam final.
Afterwards, though, she was happy to admit the sheer emotion of what she had achieved had overwhelmed her.
"I can't feel my legs," Brady said post-match. "My legs are shaking and my heart is racing.
"I came out a little strange today. I felt super excited but at the same time I was pretty flat-footed.
"My legs felt fresh but at the same time they just weren't moving.
"I didn't really pick up my intensity until the beginning of the third set.
Jennifer Brady will face three-time hardcourt champion Naomi Osaka in the final, and Brady knows she will be a huge underdog.
"I'm excited to be in the final of the Australian Open," she said.
"It's an incredible achievement. It will be a really tough match. Osaka's won a few grand slams, we had a tough match at the US Open in the semi-finals.
"She even said it was one of her top two matches which was a little bit unfortunate for me at the time but I think it will be a really good match and I hope the fans can come out and enjoy it."