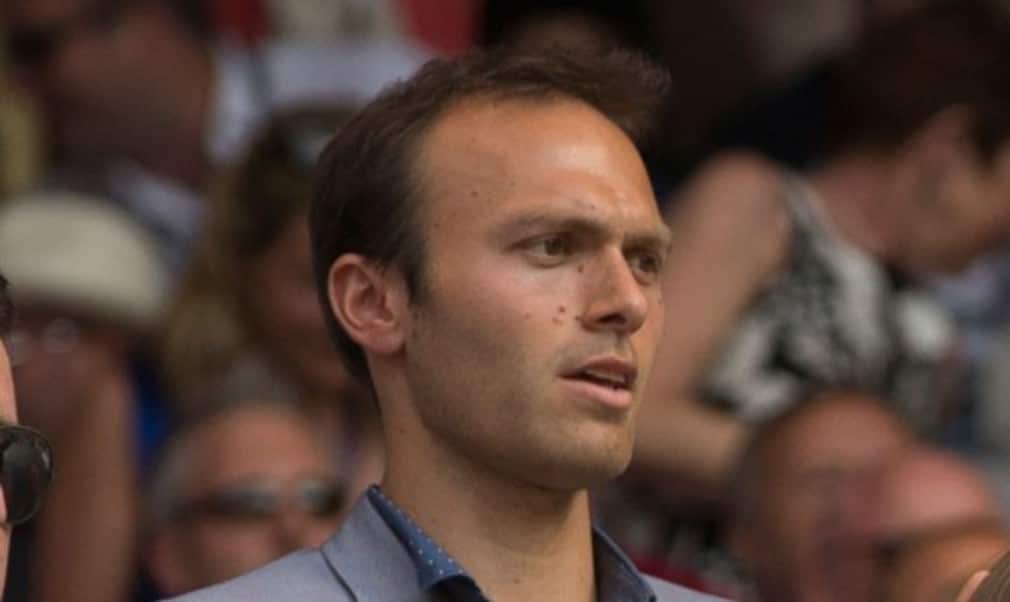 Hutchins named Queen's tournament director
Originally published on 05/03/14
The 29-year-old will continue his tennis career alongside his new responsibilities at The Queen's Club. He will be responsible for decisions and relations with the players and the ATP during tournament week, advising on tournament strategy and spokesman for the tournament. He will report to managing director Stephen Farrow, who joins Hutchins in taking on the responsibilities of Chris Kermode, who became Executive President and Chairman of the ATP in January.
Hutchins, who returned to action in January after recovering from Hodgkin's Lymphoma, organized "Rally Against Cancer" at The Queen's Club last June, which raised more than £300,00 for the Royal Marsden Hospital.
"I am honoured to have been given this opportunity," Hutchins said. "The Aegon Championships is one of the longest running and best tournaments on the ATP World Tour, and I will do everything I can to make it even better.
"It has always been a special event for me as a player because it was the first main tour tournament I ever played, but my appreciation for the event grew further last year when I had the chance to work with the fantastic tournament team on the Rally Against Cancer charity match.
"I was fascinated by how much work went on behind the scenes, and I loved being involved with it. Chris Kermode invited me to join him in meetings, I was able to work alongside Stephen Farrow and the team, and I embraced the opportunity to learn from them.
"When Chris moved on to head the ATP, I knew that this was a role I wanted. I have the same passion and desire to succeed at this as I have in my tennis career, and I think my experience on the tour will equip me well. I know and understand what matters to players, I've spent a lot of time with Tournament Directors, sponsors and the media, and I think I have a good understanding of what makes a great tournament."
"Ross is a very impressive young man and he is the perfect fit to be the new tournament director of the Aegon Championships," said Michael Downey, chief executive of the LTA. "He has the respect of his peers, is well known and liked throughout the tennis world, and brings with him current, direct experience of the ATP World Tour."
Hutchins, who has won five ATP doubles titles, insists his new role will have no impact on his tennis career.
"Nothing will change except that I won't play the Aegon Championships tournament week," he explained. "As soon as I knew that this position was going to be available and that I was keen to do it, I spoke to Colin Fleming, who has been my doubles partner for the last four years. He immediately said: 'You should go for it, it's a great opportunity and it's a great fit for you.'
"It was important that my doubles partner was ok with it, and that he was supportive of me doing this because I am still very dedicated to our team, and ambitious as a tennis player. Colin will have another partner for the Aegon Championships, but either side we will be together as normal. It isn't unusual for doubles players to have different partners, and we have been partners for so long that we are quickly able to slot back in together, so we are both comfortable with it."