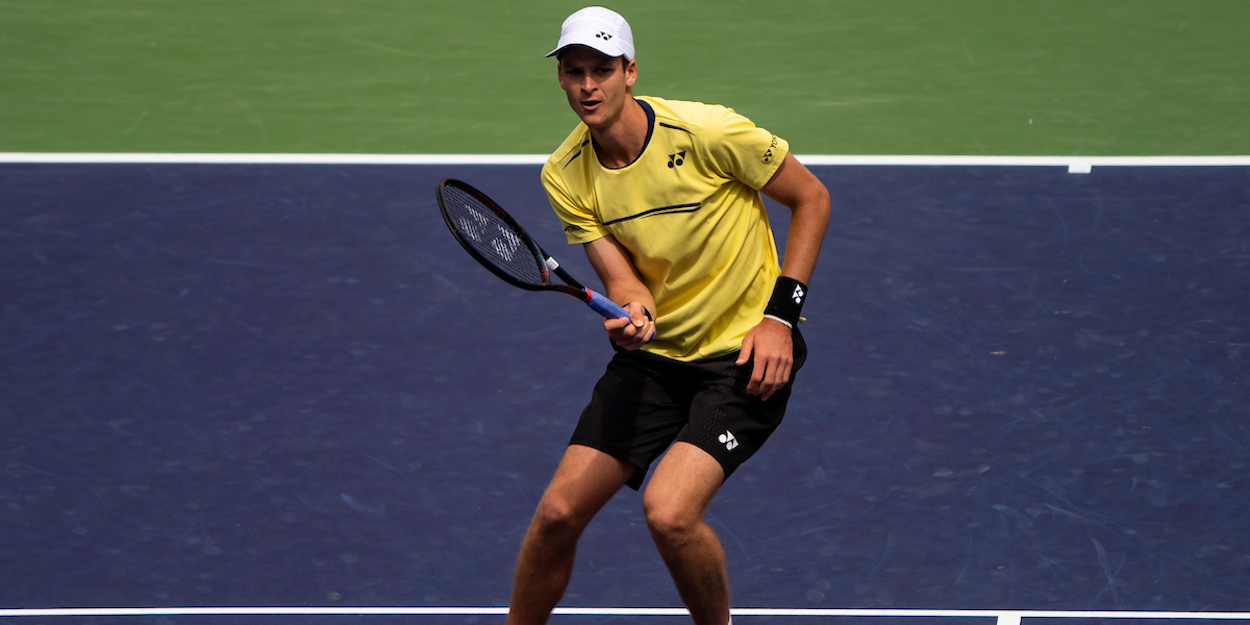 'Hubert Hurkacz should be in top 10, if not top 5', says former Polish ATP star
Poland's most successful male player Wojtek Fibak believes Miami Open champion Hubert Hurkacz can reach the top 5 of the ATP rankings.
Hurkacz became the first Pole to win a Masters 1000 title by defeating Jannik Sinner in straight sets in the Miami Open final on Sunday. The 24-year-old climbed to a career-high ranking of No. 16 today.
Fibak – a former world No. 10 in singles and No. 2 in doubles – is the only other Polish player to win an ATP title, having triumphed 15 times on tour.
"The whole of Poland is living his adventure. It's thrilling for Poland," Fibak said ahead of the final in an interview with ATPTour.com
"Each time when we were talking about Iga (Swiatek) last year, I always mentioned Hubert in all the interviews. I always said Hubert is equally talented. He moves like Iga on the court. He's the fastest, he's the best mover.
"He has a great forehand, great backhand. All the characteristics of Iga fit Hubert. I've always said Hubert has the same potential as Iga, so it doesn't come as a big surprise.
"He didn't have the tough side. He didn't have what McEnroe and Connors succeeded with. He was almost too nice of a guy over the past two, three years and I think he didn't have that killer instinct.
Sending some fans home *very* happy…☺️🇵🇱#MiamiOpen @HubertHurkacz pic.twitter.com/o0CyetOHiv

— Tennis TV (@TennisTV) April 4, 2021
"Of course he's been winning, he beat many good players. But I thought his potential is higher, that he has more potential to win tournaments and not only to be in the quarter-finals.
"He should be in the top 10 if not the top 5, and now he's proving it. He's an all-around player, he doesn't have any weaknesses. A lot of players these days don't know how to react at the net and he's a great net player.
"My dream is he will become top 5 and possibly even higher, top 3, maybe a leader, and he will stay the way he is (in terms of his personality). That's what I would like. Some people proved it (is possible), like Federer, Raonic is a gentleman, he always loses the same way he wins."