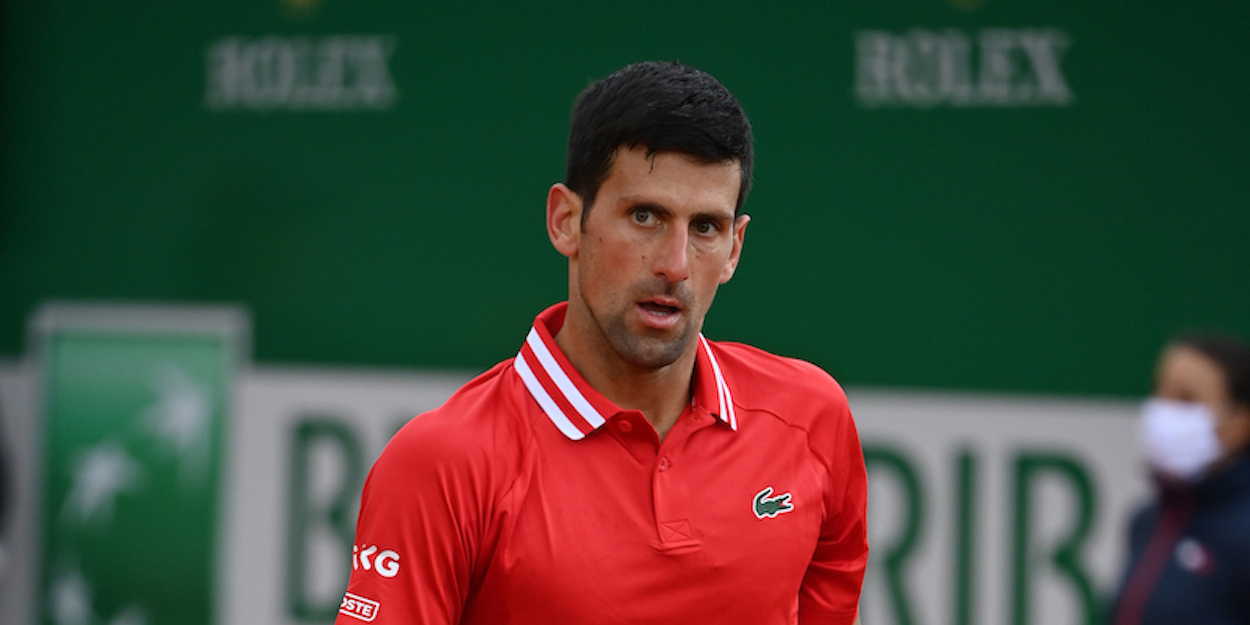 'How long do you want to play?!' – Novak Djokovic vents fury at umpire in Rome
Novak Djokovic produced a remarkable on-court rant as he battle the weather before beating Taylor Fritz at the Rome Masters.
The defending champion was largely in control of the match, but as the rain continued to fall without any sign of the umpire taking the players off court, frustration overcame the Serbian.
"How much more do you want to play?!," Djokovic roared at the umpire. "I asked you three times and you are not checking anything."
Eventually, the umpire did suspend play as the rain became heavier, and Djokovic returned to close out a 6-3, 7-6 success over the American.
"I was stressed out in the end obviously, but I think it was the right call to stop the match," Djokovic said.
"When I came back, I thought we were quite even actually till the last point. I'm glad that I managed to finish off this match in straight sets. I know I can play better, and I'm going to work tomorrow trying to make sure I do that in two days.
"It was a very strange match with strange conditions. Obviously, playing under the rain nonstop for almost two full sets, it is challenging for both me and him.
"I thought that I had an advantage there because the conditions were slower which allows me to return his serves, because he's got really big serves.
"So I kind of kept the match under my control for most part of the two sets, then served for the match. Very sloppy service game. He played well, made a great passing shot to come back."