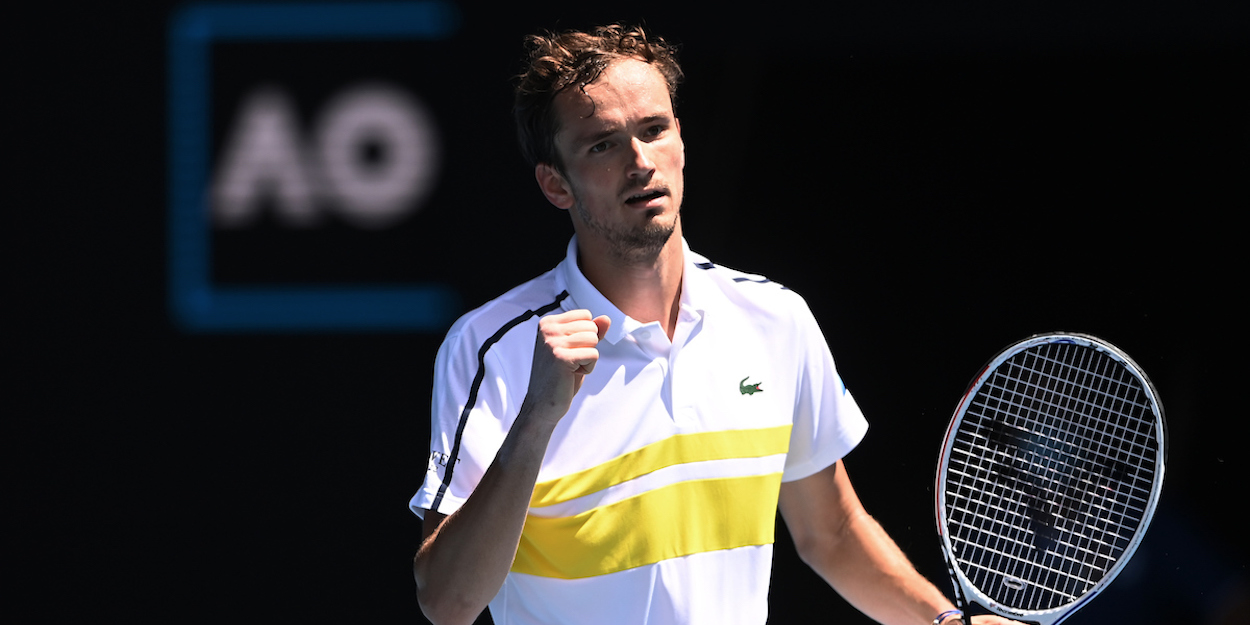 'He's a better player than me,' says Jannik Sinner after Daniil Medvedev defeat
Teenage sensation Jannik Sinner was given a reality check after losing in straight sets to Daniil Medvedev in the quarter-finals in Marseille. 
Given the talent the Italian possesses, many predicted a close encounter between the two, but Medvedev dispatched the 19-year-old in just 75 minutes, winning 6-2 6-4.
Despite showing that he can compete with the very best over the last 12 months, Sinner suggested he has a long way to go to beat the likes of Medvedev.
"I think right now he's the better player than me, honestly," Sinner said.
"He's consistent in every single shot: serve, forehand, backhand. It's not easy playing against him."
"I was not even playing that bad, honestly. It was a good match from my side. Today I've seen I have to learn so, so many things.
"I'm looking forward to taking this challenge to improve day after day and looking forward to getting better day after day, which for me is the most important thing. But I cannot tell you when exactly I am on that level. If I could, everything would be too easy.
Daniil Medvedev, who will reach a career-high ranking of World No 2 on Monday, praised the young Italian and stated he has huge potential.
"You can never say 100 percent who's going to make it and who is not," the Russian said.
"He definitely has the game to be at the top, but he's still very young, so he has a lot of time in front of him, and let's see if he manages to do it."