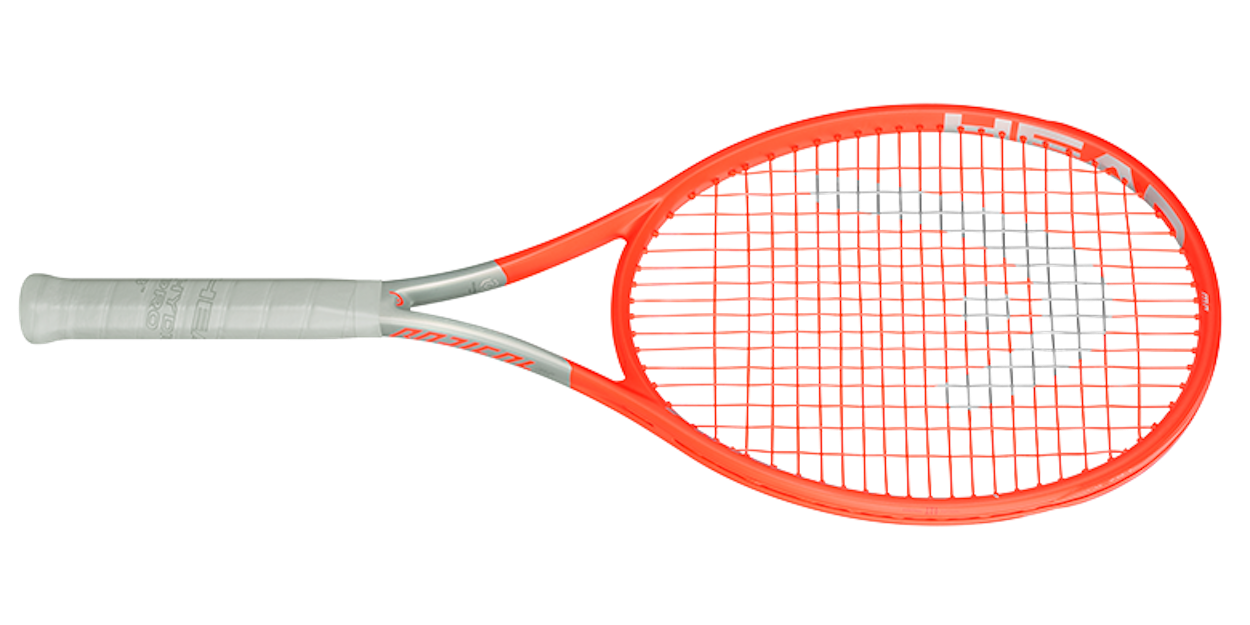 HEAD Radical 2021 buyers guide
Tennis players want to feel comfortable hitting the ball wherever they are on the court, from the baseline right up to finishing points off at the net. The new Head Radical 2021 aims to address this by providing a blend of power, control and spin.
Labelled the 'People's Racket' by HEAD, the manufacturer says this racket 'has something for everyone'.
Technical
The HEAD Radical 2021 has been updated with a fresh colour scheme, thinner beam and a denser string pattern to deliver a mix of spin and control. At a slightly heavier weight than previous versions, the new HEAD Radical 2021 should provide more control and power, allowing for decent timing on all shots. HEAD have given their thoughts on this new range, stating "the bold new design illustrates the modernity, innovation and versatility of the new RADICAL racket series".
| | | | |
| --- | --- | --- | --- |
| Radical Pro | Radical MP | Radical S | Radical Lite |
| Weight – 315 g | Weight – 300 g | Weight – 280 g | Weight – 260 g |
| String Pattern – 16/19 | String Pattern – 16/19 | String Pattern – 16/19 | String Pattern – 16/19 |
| Head Size – 630 cm | Head Size – 630 cm | Head Size – 660 cm | Head Size – 660 cm |
| Balance – 315 mm | Balance – 320 mm | Balance – 320 mm | Balance – 340 mm |
| Length – 685 mm | Length – 685 mm | Length – 685 mm | Length – 685 mm |
---
To purchase any racket from the HEAD Radical 2021 range with an exclusive 5% Tennishead discount from our chosen online retailer, visit AllThingsTennis.co.uk
---
The new technology aims to bring spin and control to the forefront with sound grommets providing greater string movement, sound and vibrations, resulting in increased power on court. An ever-present feature in recent HEAD models, the Graphene 360+ technology combined with innovative spiralfibres allows "enhanced flex and a clean impact feel".
Head Radical History
HEAD was initially set up as a ski equipment manufacturer in 1950, before moving into the tennis market in 1970, and led with innovation from the start, being the first company to use the aluminium frame.
In the 1990's they launched the HEAD Radical with up and coming talent Andre Agassi. Each generation has seen a new update to the racket, making use of new technologies which have contributed to the performance of the racket today. Endorsed by former world number one Andy Murray throughout his illustrious career, the HEAD Radical range has always promoted creativity and innovation on the court with entertaining players choosing to use the racket such as Diego Schwartzman, Taylor Fritz and Sloane Stephens.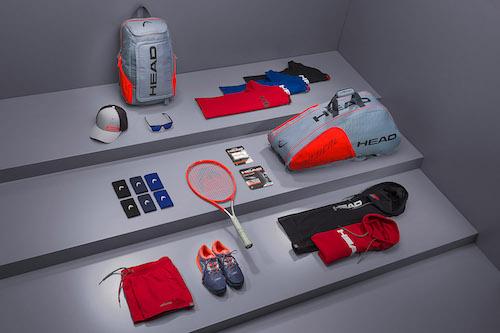 Head Radical 2021 Range
As well as the racket, there are a variety of other accessories featured in the new range such as the HEAD Radical 2021 racket bag or backpack which "is so practical you'll wonder how you ever managed without it". This is accompanied with new caps and clothing allowing you to look the part on the court.
Overall
In conclusion, this racket should offer something for everyone and we expect it will continue to be one of the most desirable rackets on the market. Due to the slight weight increase compared to previous models, the new HEAD Radical 2021 comes with increased control without compromising on spin and power. If this is what you're after, this might be the racket for you.
To purchase any racket from the HEAD Radical 2021 range with an exclusive Tennishead 5% discount from our chosen online retailer, visit AllThingsTennis.co.uk