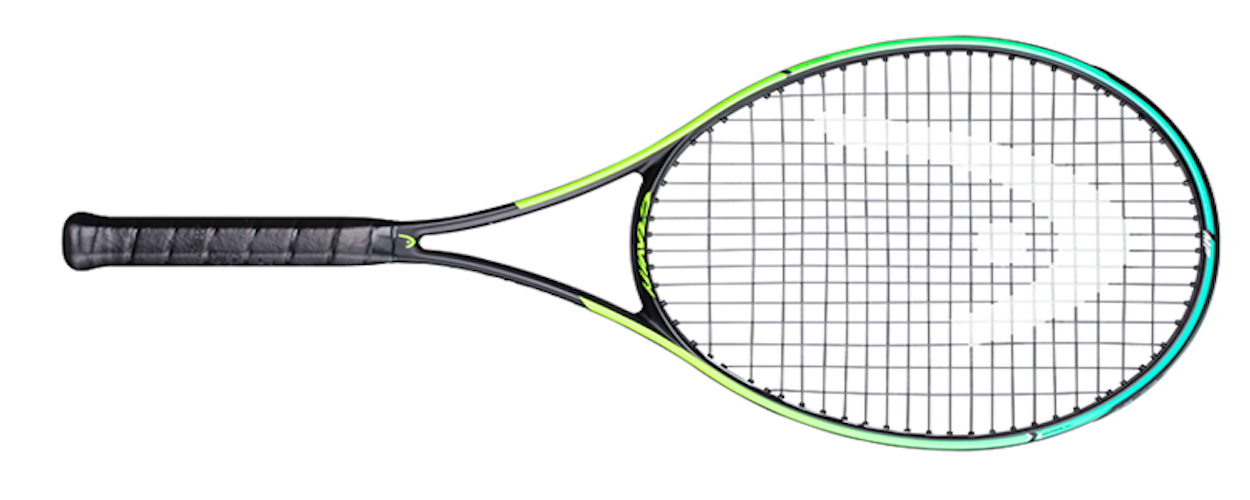 Head Gravity MP 2021 buyers guide
Introducing the Head Graphene 360+ Gravity MP 2021. This racket is suited to a wide variety of players, thanks to its forgiving nature and 295g unstrung weight, ensuring the Head Gravity is easy for players of different levels to use.
Background:
The latest Gravity model is endorsed by current top 10 player Alexander Zverev and aims to support your game with plenty of power and spin. The light weight ensures players can get a high amount of racket head speed which increases the amount of power being generated off the racket.
One of the most common racket brands around, HEAD rackets are currently used by half of the top 10 on the ATP Tour, showing how popular the manufacturer is with a variety of players and game styles. For example, world number 1 Novak Djokovic has used the HEAD Speed range throughout his career. The Gravity MP is a relatively new range from HEAD, and aims to promote winning matches using a modern and attacking style of play.
Technology:
The racket also benefits from the latest up to date technology, such as the specially designed speed grommets which allow increased string movement when making impact with the ball. This is accompanied by the 16/20 string pattern which assists in increasing the amount of spin being applied on each shot. To add to this, Graphene 360+ technology has become a very common feature of HEAD racket ranges and is strategically placed in both the shaft as well as the head of the racket, allowing energy to transfer effectively throughout the entire frame. This contributes to a racket which has the ability to provide plenty of spin and power to your game.
Specifications: 
HEAD Gravity MP 2021
R.R.P. = $240/£200
Head size = 100 sq in
Weight = 295g
String pattern = 16/20
Overall:
The HEAD Gravity MP aims to target both the intermediate and advanced player who enjoys playing with both spin and power. This is aided by the 16/20 string pattern and 295g weight allowing players to generate extra topspin when taking on shots from all areas of the court.
Buy this racket:
Head over to our favourite online specialist tennis retailer All Thing Tennis and you'll receive a superb 5% discount when using coupon code: TENNISHEAD5 at the checkout.