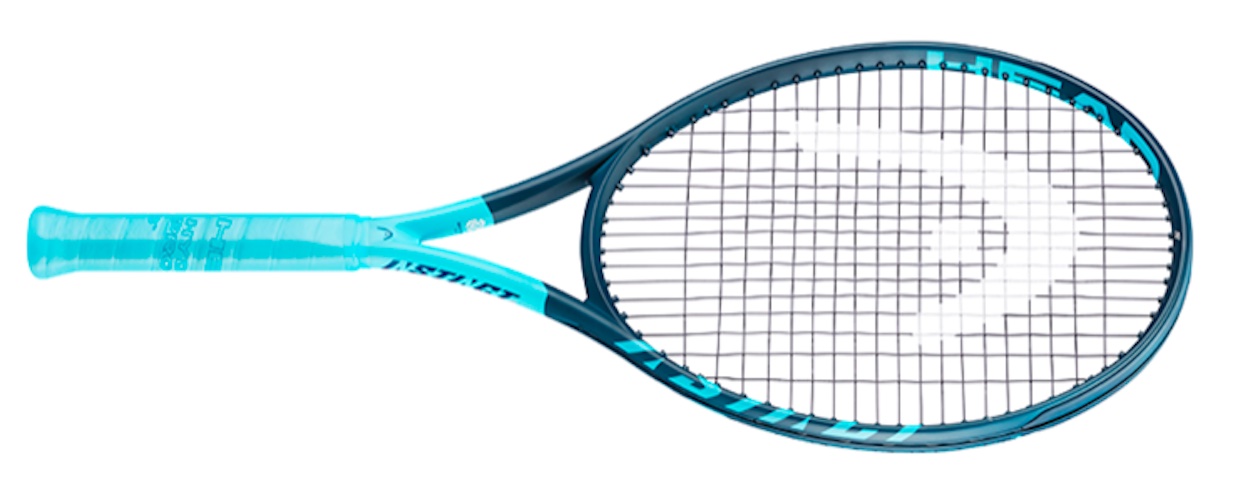 Head Graphene 360+ Instinct MP buyers guide
If power is what you're looking for, then this might be the racket for you. The Head Graphene 360+ Instinct MP packs a punch thanks to the heavier 300 gram weight, which is the heaviest weight in the Instinct range.
As well as the weight of the racket, the power is also maxed due to the large sweetspot. This creates a powerful and forgiving racket suited to someone who enjoys dictating points from the baseline. As used by former world number one Maria Sharapova throughout her illustrious career, this racket helped her to five Grand Slam titles as well as a WTA Tour Finals trophy.
Background:
HEAD is a very well-established sports manufacturer with multiple racket ranges, all suited to different game styles. For example, they have been able to attract players such as world number 1 Novak Djokovic, who uses the HEAD Speed. The Instinct racket range has been around for a long time, but the manufacturer has ensured to keep the range up to date with new and improved models regularly.
Technology:
The Head Instinct MP utilises many different technologies in order to enhance the performance of the racket. A very common feature of Head rackets is the use of Graphene which is strategically placed "for optimized mass distribution which gives better manoeuvrability and more power". To add to this, the Graphene 360+ technology also enables energy to transfer through the racket, creating increased ball speed and power. The innovative spiralfibres placed at the bottom of the head for a clean strike upon impact.
Specifications:
Head Graphene 360+ Instinct MP
R.R.P = $200/£140
Head size = 100 sq in
Weight = 300g
String Pattern = 16/19
Overall:
Overall, this is a racket effectively utilises the use of Graphene 360+ technology as well as the enlarged sweetspot to create a powerful yet forgiving racket, suited to the player who likes to be in charge of points from the baseline. If this sounds like your game style, perhaps this is the racket for you.
Buy this racket:
Head over to our favourite online specialist tennis retailer All Thing Tennis and you'll receive a superb 5% discount when using coupon code: TENNISHEAD5 at the checkout