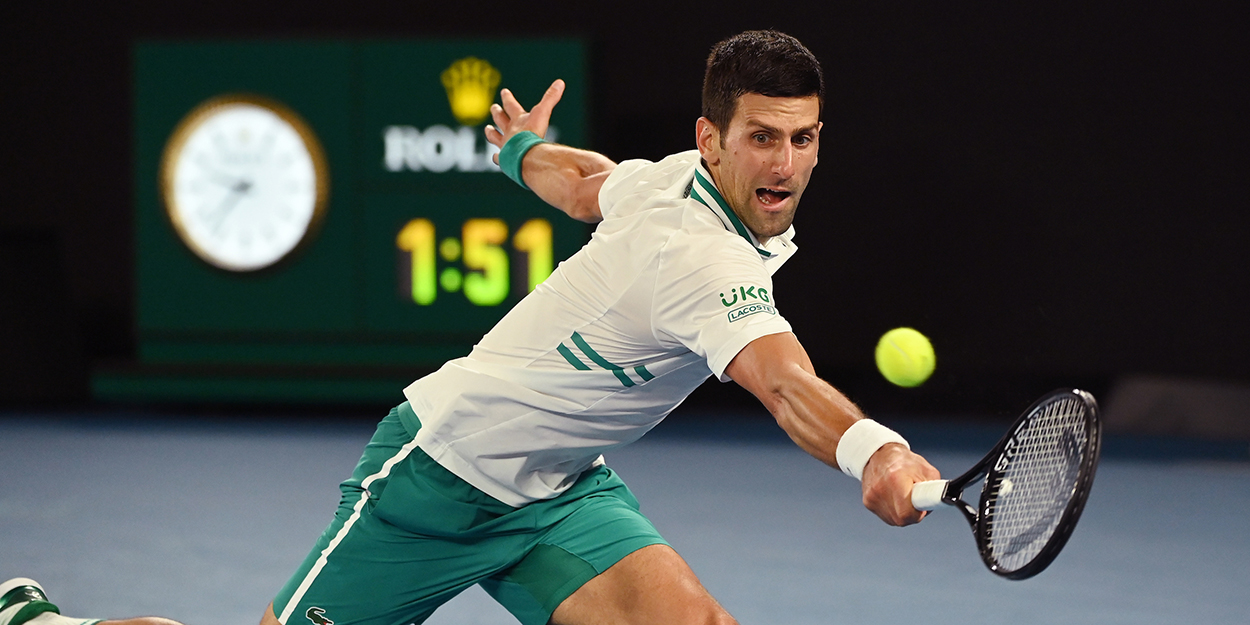 'He never gives up, even when in pain' – Simona Halep dismisses Djokovic faking accusations
Simona Halep has rejected suggestions that Novak Djokovic fakes injury, instead holding him up as an example who should be appreciated. 
ATP world No. 1 Djokovic was accused by critics of faking or exaggerating an abdominal muscle tear he suffered against Taylor Fritz in the third round of the Australian Open.
The 33-year-old Serbian managed to beat the American in five sets, and continued to show signs of pain in beating Milos Raonic in the fourth round, and Alexander Zverev in the quarter-finals. He went on to win the title – his 18th Grand Slam triumph.
"Djokovic is an example athlete. His strength to stay on the field, not to give up. Even if he has little pains, he calls the doctor and keeps playing", said Halep in an interview with Digisport.
"The fact that Djokovic is still just as motivated should be appreciated."
Halep and Djokovic will both make their first appearance since the Australian Open at the Miami Open next week.
The WTA world No. 3 was defeated by Serena Williams in the quarter-finals in Melbourne.