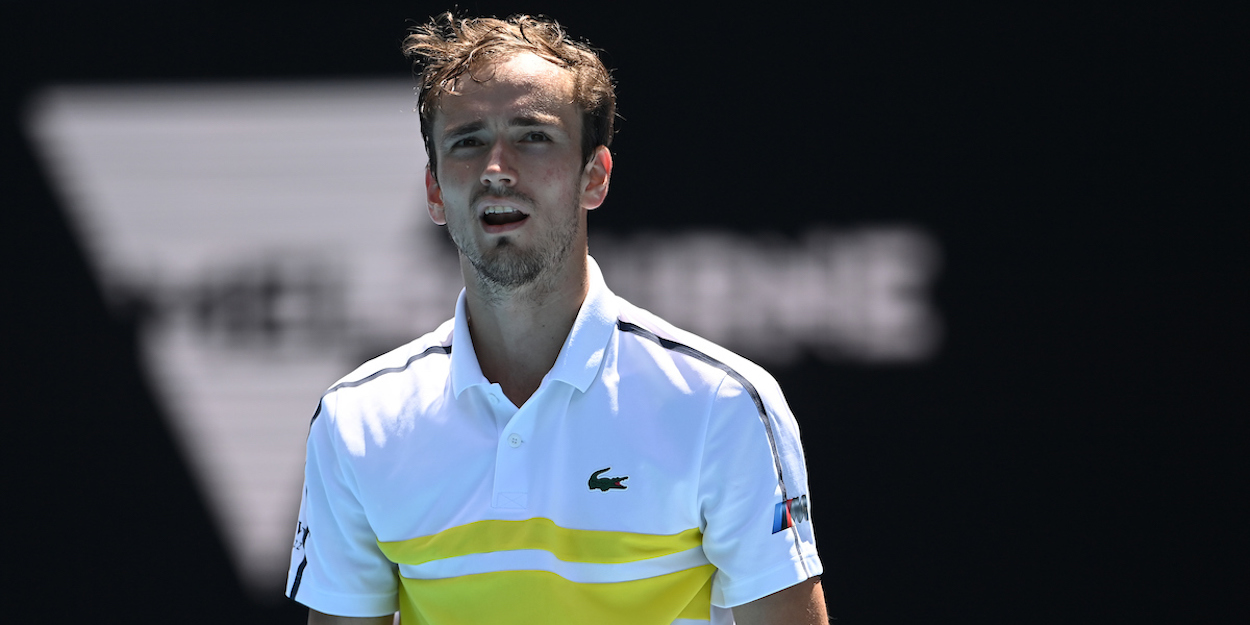 'He is an idol for many, many kids', Daniil Medvedev reacts to praise from legend
Daniil Medvedev said he is honoured to be the favourite player of tennis legend John McEnroe following his victory over Filip Krajinovic.
Medvedev battled past Krajinovic in five sets 6-3 6-3 4-6 3-6 6-0 to reach the second week of the Australian Open for the third consecutive year.
Following the match, Medvedev reacted to McEnroe's high praise in an on-court interview, expressing his gratitude and labelling McEnroe an idol to aspiring tennis players.
"When John says some good things about me it just makes me happy because when I was, I couldn't watch him play I was too young, but he's an idol, for many, many kids," said Medvedev.
"He's a legend of our sport. And I mean, what else can I say when somebody like him says something good about you means you're doing things right."
Before the Australian Open, McEnroe described the Russian as his favourite player to watch due to his 'old school' style of play and tipped the Russian to win the event.
McEnroe said: "Daniil Medvedev is like a chess master to me. He's basically my favourite guy to watch now because he just plays old school a little bit.
"He's strategizing, he's thinking ahead. These are the type of guys that we need and that we're going to be seeing."
Medvedev came through his first ever five-set match to beat Krajinovic and will hope to extend his 17-match winning streak against Mackenzie McDonald on Monday.