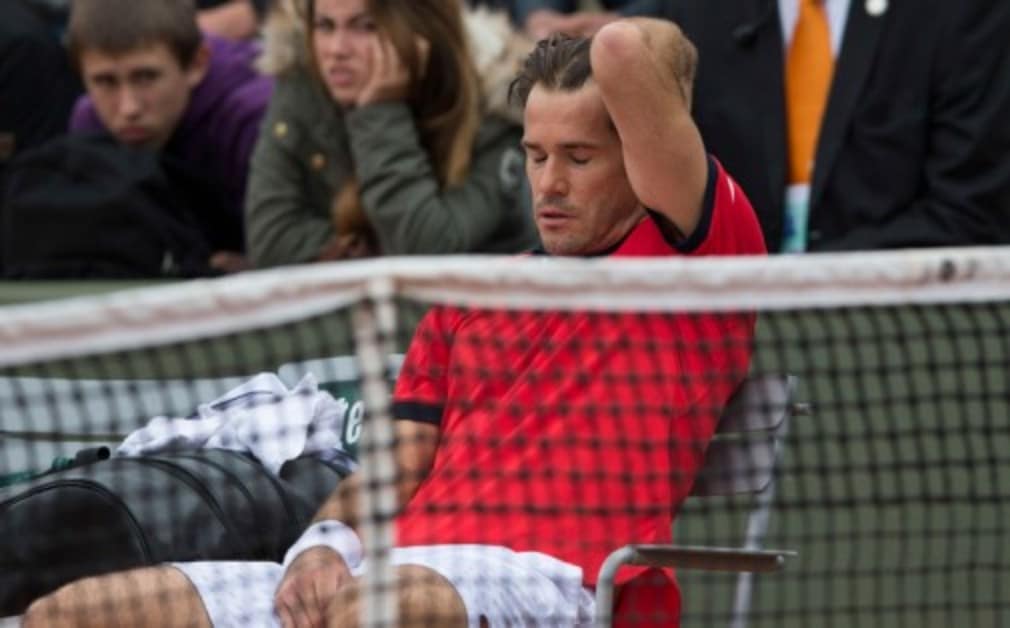 Haas determined to return after shoulder surgery
Originally published on 16/06/14
The 36-year-old was forced to withdraw from the French Open and Rome Masters recently due to problems with his shoulder. He will now have it operated on for a fourth time this week in New York and does not expect to be playing again for at least six months. However, in an interview with German newspaper Bild, he said that is determined to come back and eventually bow out at a Grand Slam.
"It's clear, I will not stop. I want to decide for myself when to stop," he insisted. "My dream is to say goodbye at a major tournament. Like Boris [Becker], [Andre] Agassi, [Pete] Sampras or [Andy] Roddick. Then the fans have a chance to say goodbye, that is what I want. Jimmy Connors reached the semi-finals at the US Open at the age of 39 so that is also an inspiration.
"Whether it works with the comeback, I do not know. I will only be able to decide in a few months if it can work again. Until then, there is a lot of hard work ahead of me, but I have already done everything a few times. I came back again and again. So I know what will happen and the challenge I face."
Haas enjoyed a positive start to the year as he reached the final in Zagreb, the last 16 at Indian Wells and then the semi-finals in Munich. But he will now not play again for the rest of the season after tearing the sub-scapular tendon, an injury that he admitted was a "shock".
"I felt in the last few weeks that something was not right but I did not expect it would require surgery," he said. "At first I did not want to admit it but there is no other way. The shoulder is a complex joint and it will take a long time to be back healthy. For the first six months there will be no tennis, maybe I can come back after eight months. It is a long, hard time. The good thing is I have a protected ranking so I can get into nine tournaments without qualifying."
The shoulder surgery itself takes a little over an hour but Haas is all too aware it is then a long road back to recovery.
"The first three or four weeks are the worst," he said. "I will have my shoulder in a sling so I can't move it and it hinders me when sleeping. But my daughter is already distracting me and keeping me entertained. I can be with my family which is a positive.
"It's a big step backwards in a long process, but I want to hopefully come back again at some point and finish my career on my own terms when I'm ready for it. I'll try everything I can."