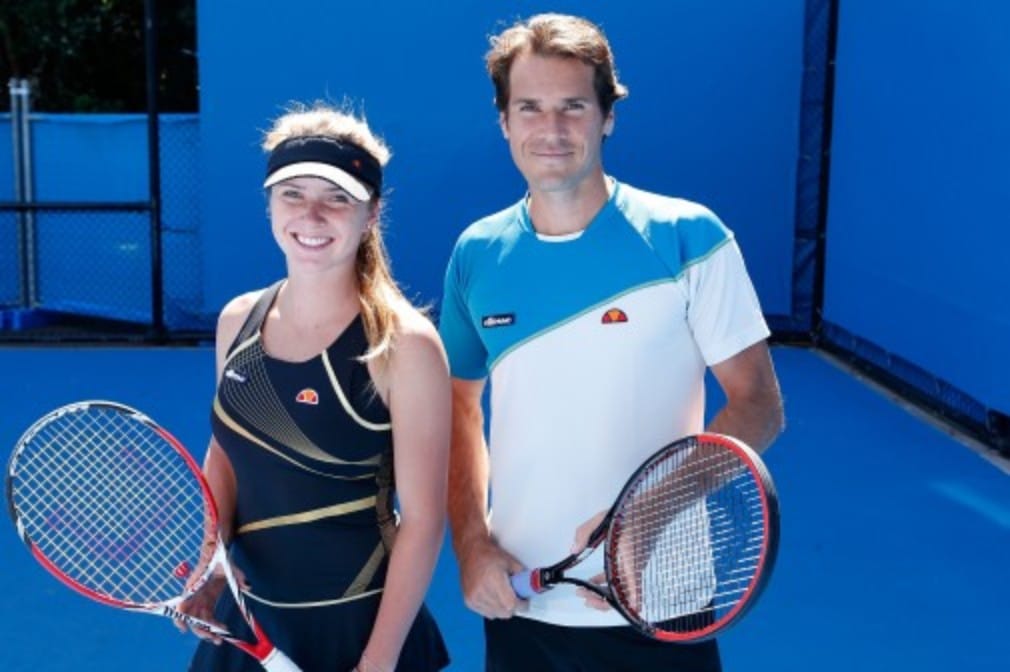 Haas and Svitolina star in colourful ellesse campaign
Originally published on 24/05/14
World No.17 Haas and world No.38 Svitolina were splashed by colourful paint as they showed off their array of shots to the cameras.
The duo were the first players to sign for ellesse upon their return to the tour earlier this year and Haas says he is delighted to see the Italian brand back in the mix.
"I am very happy and proud to be part of such a cool brand like Ellesse," he said. "I remember one of my idols growing up, Boris Becker, winning Wimbledon in 85-86 and looking back now knowing he was wearing Ellesse it made a big mark in the tennis scene in the 80s and it's nice to see a comeback stride from Ellesse into the tennis business."
Ellesee was founded in Italy in 1959 and boasts a rich tennis history, with the likes of Becker, Chris Evert, Pat Cash and Guillermo Vilas wearing the brand.
The "Together We Play" campaign aims to bring people together to enjoy sport and to encourage them to play tennis together for fun, whether they win or lose.