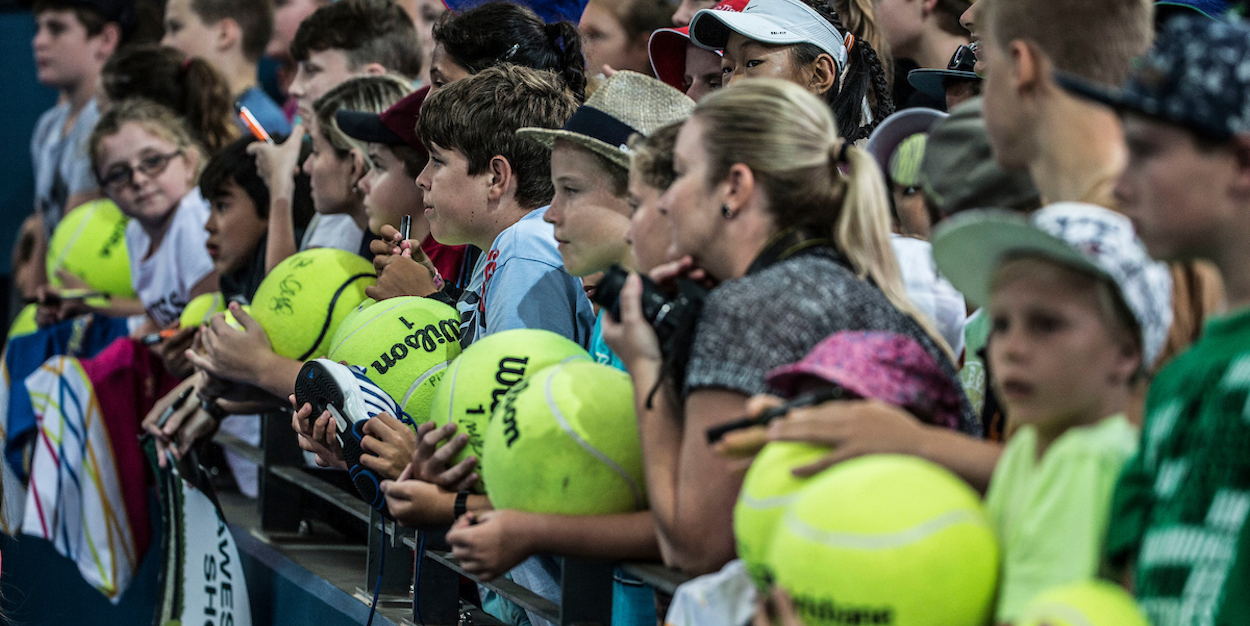 Gordon Reid: Australian Open Champion
Gordon Reid was crowned men's singles wheelchair champion at the Australian Open when he defeated Belgian Joachim Gerard 7-6 (9-7) 6-4
After the match the Scot threw his racket into the air. "It was incredible, I couldn't really believe it," Reid said. "It took a couple of seconds to sink in that it was actually match point and that I had actually done it. It was just pure joy really..
"They were three of the hardest matches I have won back to back. It's really satisfying coming out champion at the end."
To reach the final Reid had beaten the World No. 1, Shingo Kunieda, 6-3 7-6 (1) and 2014 Australian Open runner-up, Gustavo Fernandez 6-3 6-7 (8-6) 9-7. The match against the Argentinean lasted three hours and 13 minutes.
Reid described Kunieda as "probably the best wheelchair tennis player ever". The Japanese player had won the Australian Open every year since 2007, except when he missed the event in 2012.
The 24-year-old Scot had plenty of support courtside. As well as two of his school friends, Leon Smith, Britain's Davis Cup captain, was there, along with Reid's long-term coach, Karen Ross.
"I have worked with Karen since I was about 15 years old," Reid said. "We have done everything together, highs and lows, many hours training, hard work back home. Moments like that make it all worthwhile."
Reid, who comes from Helensburgh in Scotland, had plenty of support back home too, with friends and family setting their alarm clocks to wake them up around 2am so they could watch the match. "My phone has just about blown up with all the messages," joked Reid afterwards.
"The first set was really close. I think we both struggled to break each other's serve, and even when we had breakpoints I think we both served pretty well".
"I'm really pleased with the fact that my game held up in tight situations. I have been doing a lot of work on my serve, mentally and technically I think that was probably my best weapon all week. It really got me out of trouble."
With Wimbledon staging a wheelchair singles event for the first time and the Paralympics in Rio in September, 2016 is set to be a big year.  Reid said he could draw confidence from this win.
"It's huge because in the past, in a lot of Grand Slam singles matches especially, I've been quite nervous and I've got quite tight," he said. "I didn't really produce my best tennis. To come here and to play some of my best tennis ever and really step up on the big stage in the final gives me that self-confidence, in my own game. The fact that when it really matters, I can play some great tennis."