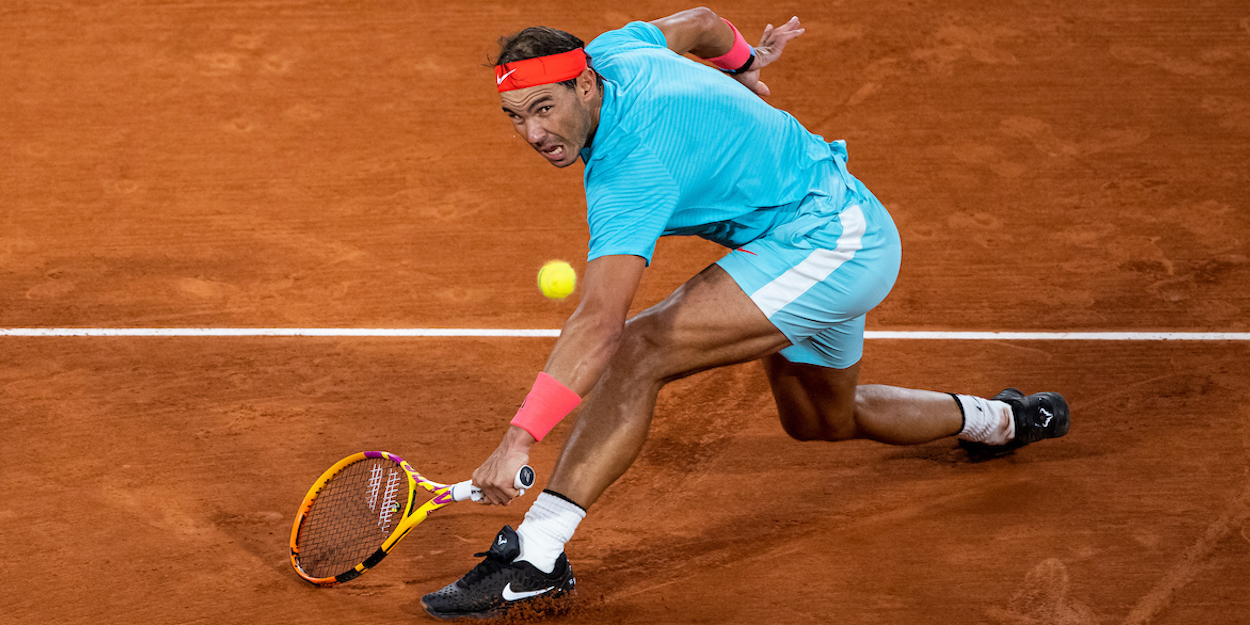 Analyst reveals stats that have made Rafa Nadal unbeatable at the French Open
Rafa Nadal is so dominant at the French Open that he's only lost twice in 102 matches and now Tennishead's expert analyst can reveal the backbone of those performances 
"Rafael Nadal's record at the French Open is unrivalled. He comes into this year's event with an incredible 100-2 win-loss record, a record surely never to be surpassed. Such is his dominance in Paris, that his 13 Roland Garros crowns can be considered as one of the greatest ever achievements in sports. A natural question that arises is, why has Nadal been able to be so dominant at the French Open? Well firstly he is the greatest clay court player ever, often nicknamed the "King of Clay". But as good as he already is on clay, he is even better at Roland Garros.
"When in Paris, Nadal lifts his level on serve. At Roland Garros Nadal has won 72% of his first serve points, which is 2% more than his average at other clay events. He has won 60% of second serve points at the French Open, compared to the 56% managed at other clay events. His numbers on second serve are especially impressive. He wins more points behind his second serve at Roland Garros, than he does on grass or hard court. Typically it should be easier to win points on serve on grass or hard courts. This is a testament to just how difficult it is to compete with Nadal at his favourite tournament.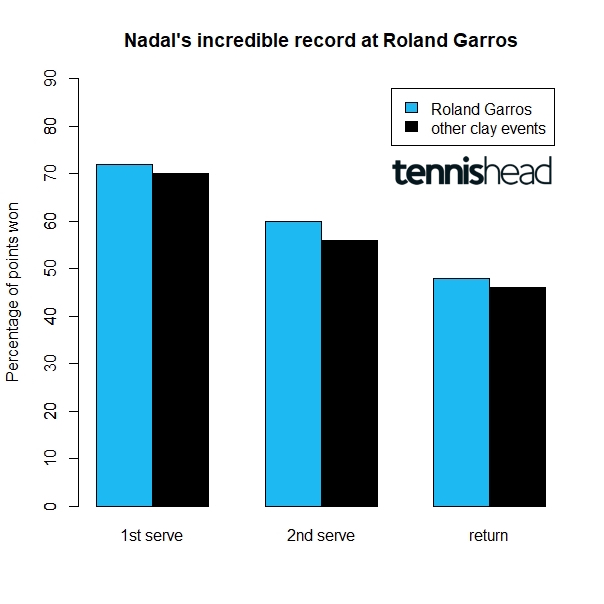 "Nadal is also better on return. In Paris he manages to win 48% of return points, which is 2% more than he manages at other clay events. Not only is Nadal difficult to break at Roland Garros, but he also puts you under immense pressure on return.
"Nadal's record at Roland Garros is truly remarkable. It is therefore unsurprising that this is where he plays his best clay-court tennis. This year Nadal will be looking to win a magical fourteenth French Open crown. Needless to say it is going to take a herculean effort to stop him."
Luka Elliott has a B Com in Economics & Statistics from the University of Cape Town where his thesis was titled "Engineering Features for Tennis Match Outcome Prediction in a Statistical Learning Framework". He now writes for Tennishead focussing on how statistics effect the outcome of ATP matches