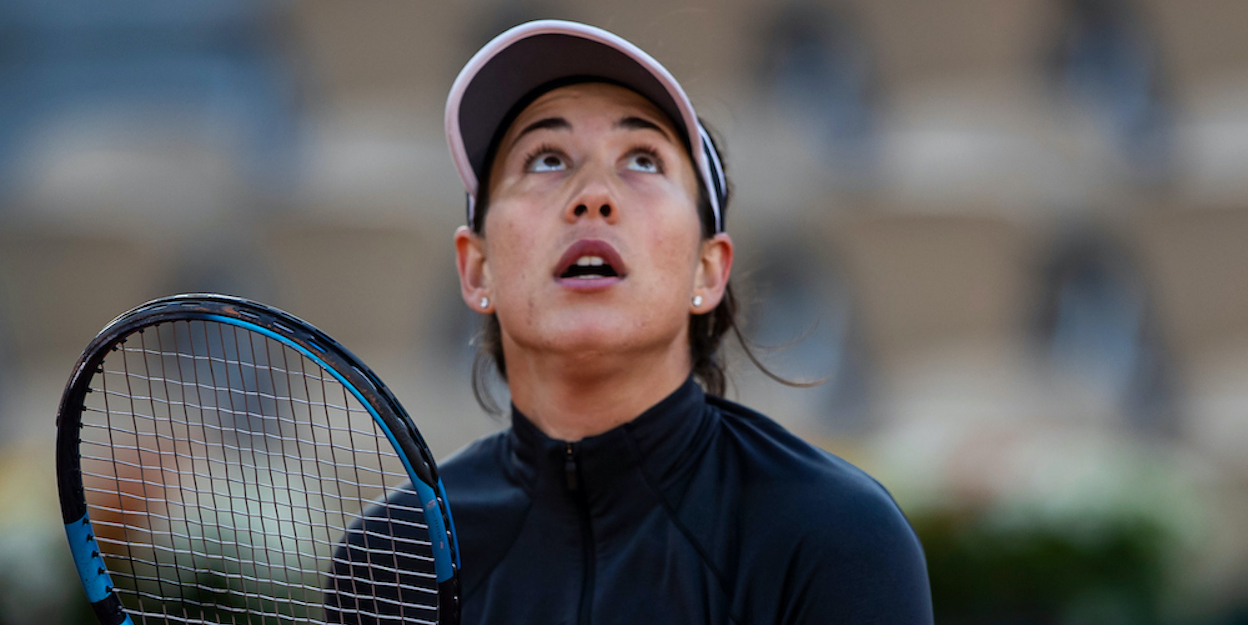 Muguruza downplays French Open chances: 'I don't see myself at that level'
Garbine Muguruza has downplayed any chance of her winning the French Open by saying she should not be regarded as one of the favourites. 
The 2016 Roland Garros champion has had a tricky lead-up to the French Open having suffered a left thigh injury that hampered her clay-court campaign.
Despite not seeing herself at the required level to win in Paris, Muguruza is relishing the challenge of another French Open campaign.
"I am very happy to be back in Paris – got a lot of good memories here," said the 12th seed. "This is a tournament I love, so let's see how well I can play."
"I don't consider myself one of the favourites. I feel I have to be humble, haven't played many matches on clay. I have to take the rhythm of step by step. I like the surface a lot, but I don't see myself at that level." 
Citing the reasons why she should not be seen as one of the favourites heading into Paris, the Spaniard discussed how she has been catching up physically after her injury lay-off.
"My preparation has been a bit tricky. Physically I'm catching up a bit to get well prepared," the two-time Major winner said.
"It's still a process, I've got to use all my experience. I feel matches will be good for my body, to help me get the rhythm back. Sometimes you can train so much and feel like you're not really ready until you go out there and perform.
"Clay court is a different, unique surface. So I'll have to play the right way. Training as hard as I can, doing the homework and hoping to be ready."