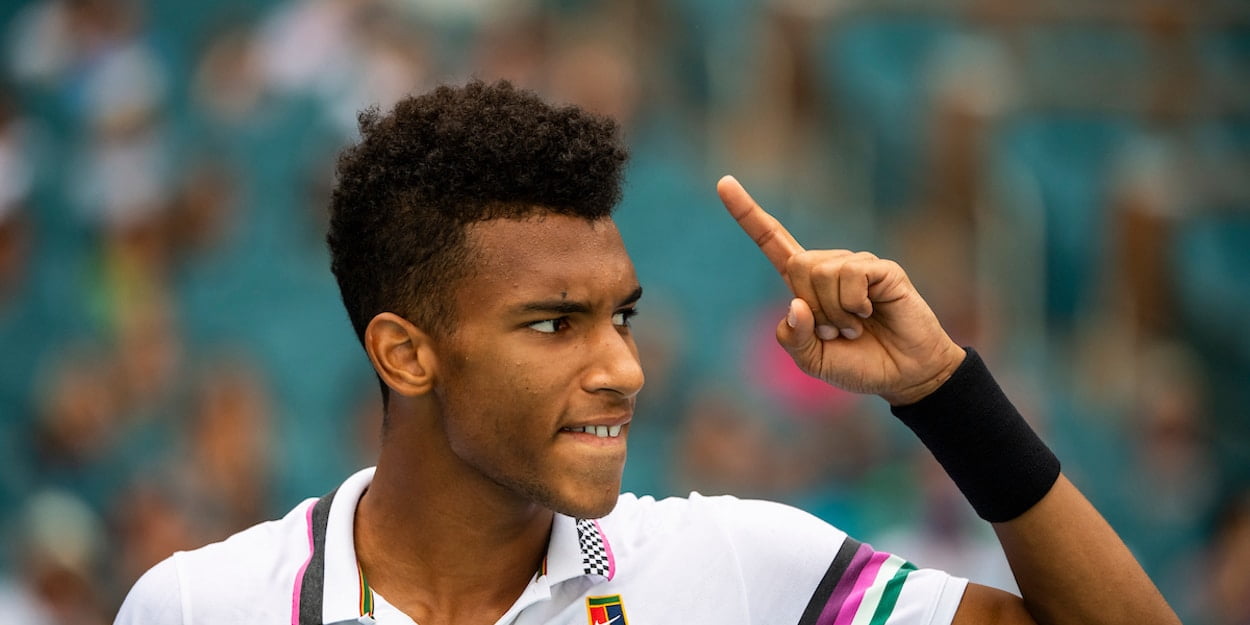 'He can help me reach my potential' Felix Auger-Aliassime backs Nadal mindset in quest for Slams
The profile of Felix Auger-Aliassime may have risen since Toni Nadal joined his coaching team, but the 20-year-old Canadian insists that nothing has changed in terms of his own expectations.
Felix Auger-Aliassime has been working with Rafael Nadal's uncle and former coach for two months now and enjoyed one of his best moments since beginning their collaboration when he beat Roger Federer in Halle this week.
"I don't think my expectations are any higher since I've been working with Toni," the world No 21 said. "All my life I've had very high expectations for myself. I don't think Toni adds to that. I'm trying to get into the world's top 10 and eventually win Grand Slams. There's nothing higher than that. I think adding somebody who has done it before just brings more calmness and confidence rather than pressure. I don't see it bringing higher expectations."
Auger-Aliassime's results in this year's clay-court season were modest. In six tournaments he suffered four first-round defeats, including a four-sets loss to Andreas Seppi at the French Open. On grass, however, he reached the final in Stuttgart last week before losing to Marin Cilic and then moving on to Halle.
"I think Toni can help me reach my potential," Auger-Aliassime said. "That's what we're working on every day, though my preparations before tournaments or before Grand Slams aren't really any different to what I'm used to doing. Of course we try to work with very high intensity, commitment and focus. That's what I try to do. I try to do a little bit better every day."
Auger-Aliassime is still coached by Frederic Fontang but thinks that Nadal is adding something to his set-up. "I like the way he looks at the game," the Canadian said. "It's a simple mindset and in the end I hope I can get from him more consistency, more precision in what I do and just build on that. Of course I need to put in the work, but it's good to have him by my side. His energy and his personality are great."