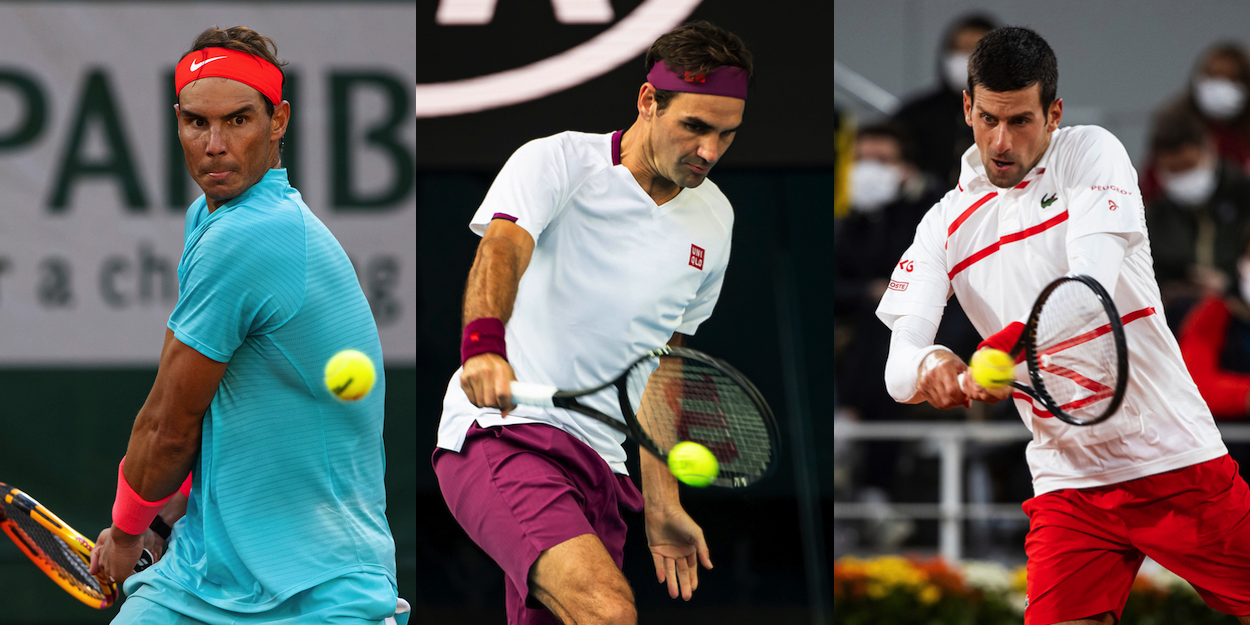 'Federer, Nadal and Djokovic are never satisfied', says Felix Auger-Aliassime
Felix Auger-Aliassime has spoken of the "incredible passion" of Roger Federer, Rafael Nadal and Novak Djokovic and how they are "never satisfied".
The 20-year-old has also discussed how much he has learned from Toni Nadal and said the coaching relationship will continue for the foreseeable future.
Federer and Nadal have both won 20 Grand Slam titles, while world No. 1 and Wimbledon favourite Novak Djokovic is one behind on 19.
Auger-Aliassime reached his first major quarter-final at Wimbledon this week – losing to Matteo Berrettini on Wednesday.
"It would be nice to be able to steal some secrets from them [Federer, Nadal and Djokovic], because what they have done and are doing in the history of tennis is incredible," the Canadian told Gazzetta.
"Consistency, mental strength, the ability to better manage a physique tried for many years at a very high level – are the ingredients that make the difference.
"Their passion is incredible, they are never satisfied even after 20 Grand Slams. And I think the three-way competition has given a further boost to their path."
Auger-Aliassime has been working with Toni Nadal – uncle and former coach of Rafael Nadal – since April, having already received advice from the Spaniard when training at the Rafa Nadal Academy,
"We will certainly continue, we have no contract expiration. Let's go on together until it will be good for both of us. I have learned a lot from him and I hope to learn more," the world No. 19 added.
"His experience is immense, he raised a champion like Rafa Nadal, he added interesting details to my game, he gave me new ideas. And even if on clay we didn't have the results we wanted, now things are going very well."